Walking home from dinner the other day, this had me in giggles.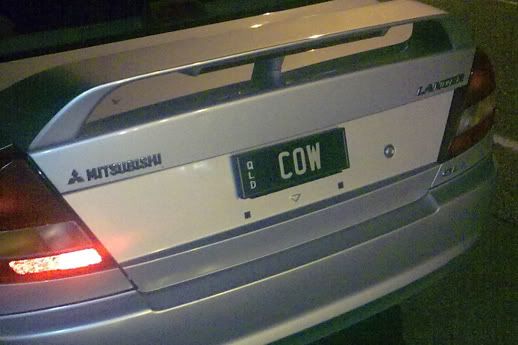 "Honey, I forgot where I parked the Cow."
"The Cow needs a wash/tune-up/servicing."

No one in Singapore would ever pay the premium prices of a custom number plate to call their pride-and-joy hunk of metal after a farm animal.

Gotta love the Aussies.