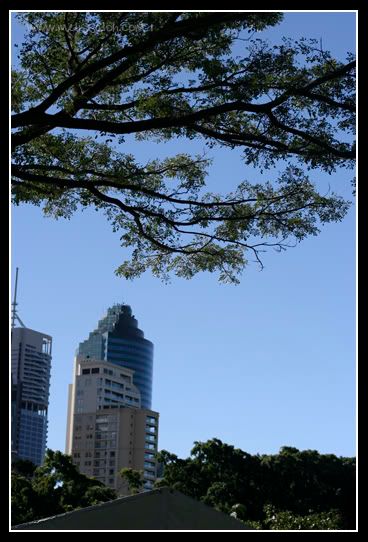 Cycling past the city's Botanic Gardens into work this week, I caught glimpses of workmen putting up the marquees for the weekend's Greenfest.

There was an army of dark thunder clouds sweeping over the city early Sunday morning and I thought we might not be able to go, but it was a false alarm and turned out to be a perfect day for the outdoors.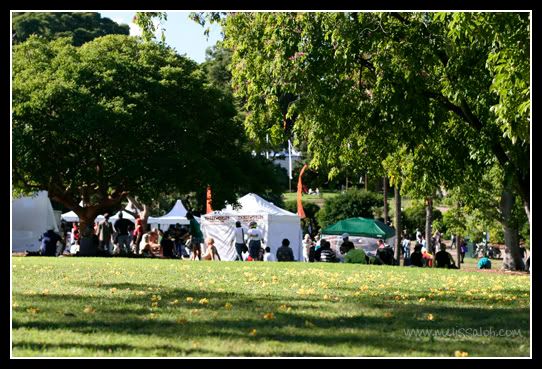 The SO and I cycled in, taking along a packed lunch of roasted vegetables (roma tomatoes, capsicums, onion, rosemary and capers), Thai chicken sandwich with lots of salad and fresh strawberries with dried apricots. With the gorgeous music playing from the stages, we savoured our lunch under a bright cloudless sky, while watching the crowds roll past in waves.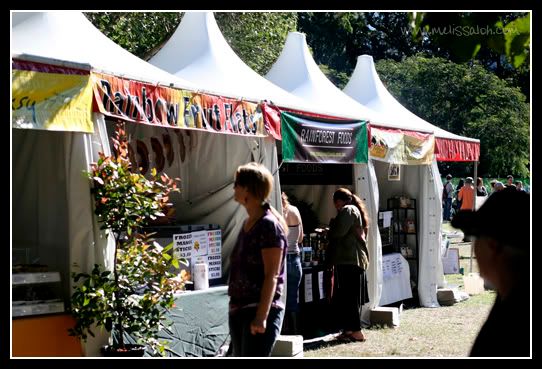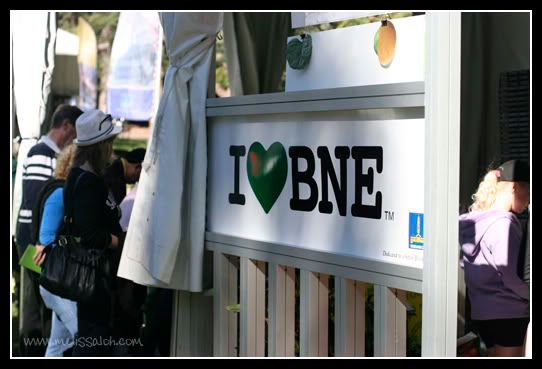 One of the schemes I love is the Brisbane City Council's free plants program. While we were there, I think they were giving out Viola hederacea (a native violet) and a weeping bottlebrush to anyone who asked. We would've grabbed one pair for ourselves if we had any place to plant them.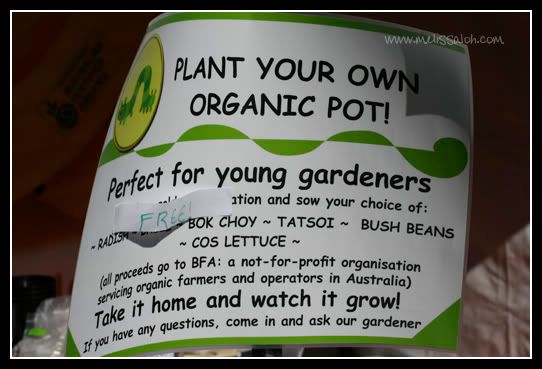 Yes, the sign initially caused me to stop and go 'hmmmm'. Pot, eh.

But they were one of a few free activities for kids to get into gardening. Doing the seachange without leaving urban surburbia by promoting sustainable gardening is becoming a strong movement, especially with the economic crisis driving people to rethink how to better use their space to produce some veggies to reduce the weekly grocery budget.

If you don't already know, check out Happy Earth to follow the green renovation in urban sustainability.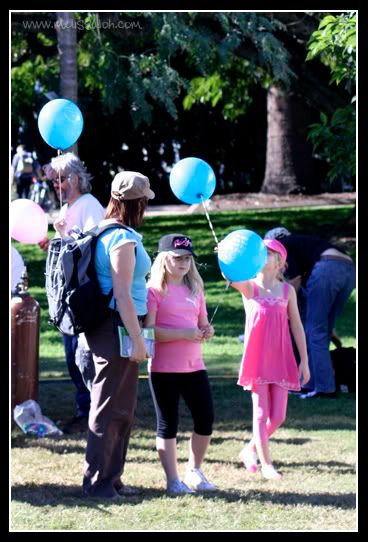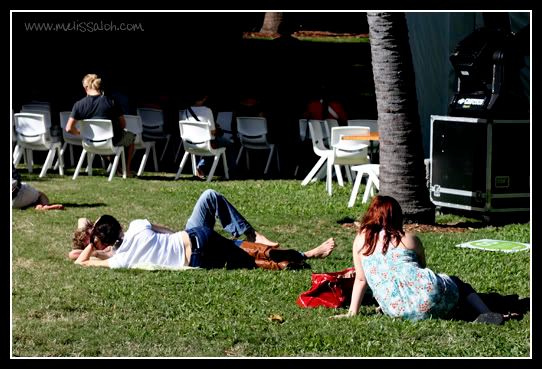 The music! Holy crap the music was awesome! The Boat People were jamming away and as I lounged on the grass beside my parked bicycle, I felt compelled to tap my foot in time to the beat. If you have access to the iTunes store, have a listen to their 'Born in the 80s'.

I am also falling in love with Jeff Lang's blues tunes. On his discography page, he's got some MP3s up for sample, including Til They Cut Me Down. Slip Away from the same album (You have to dig deep to bury Daddy) is also a shiver-worth song.