bankevair organised for a joint birthday dinner for
iriael and myself at Sofia's Pizza House in Camberwell with her housemates -
hooli and gang, as well as
clamwings,
ziffy85 and the other boys.

This would not be the first time I've been to Sofia's, but it would be the first time I would have sampled more than 1 of the dishes they have to offer.

Warning: do not attempt to order more than 1 entrée sized item to share between 2 people. You will regret it.



And with that I present... the dinner.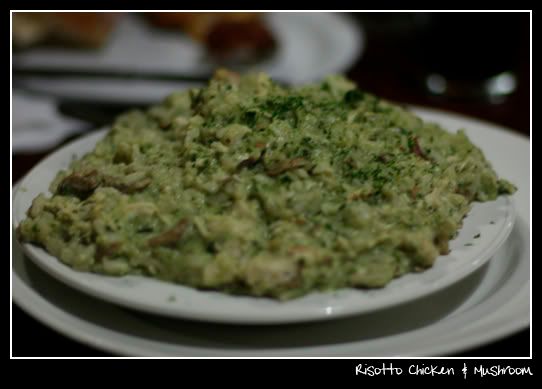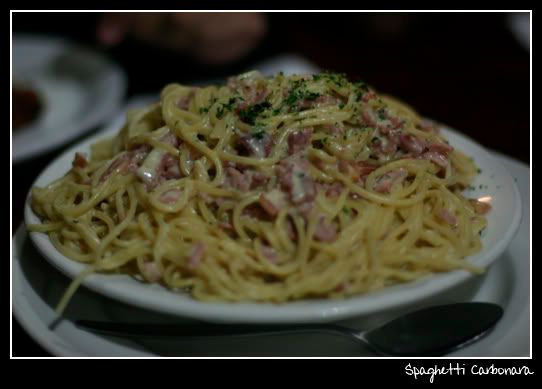 I must add that we shared one between 4 people and another between 5.
Both towers of gelati were not completely eaten.



The quality of the pasta is very good, though not fresh handmade gourmet pasta. It is a fantastic place to hold large family dinners or friend gathering, with many tables catering to crowds of 10 or more. A great atmosphere on a busy night.

The dinner company also made the experience a million times more enjoyable.

A sample of the dinner conversations
Me: "You've never seen a pony before?!"
Desmond: "Nope."
Me: (O___o) "Haven't you been to the zoo?"
Desmond: "Yes, but I've never seen a pony."
Ryan: "You get a picture of a horse in Photoshop, then free transform... reduce 50%... 10%... and then tada! A pony."


bankevair: "... Royal Melbourne Show."
Me: "Eh, there are ponies there! You need to take Desmond to see them!"
Someone: "Yah yah yah! And take photographic evidence."
Desmond: "What? Of my first time with a pony?"

Ryan: "We'll bring you a pony on your wedding day!"
Desmond: "What?!"
The SO: "Hehehehehe... 'hey, your old girlfriend wants to see you and say goodbye!'"
Me: "Neeeeeigh..."
Desmond: "'Look, honey... I can explain.'"






Yes, the ultimate special birthday cake.
A slice of every cake they have in the house.

A. Slice. Of. Every. Cake.



All this food worked out to be about $20 a head for our party of 9.


Sofia Restaurant
857 Burke Road
Camberwell, VIC 3124
Tel: (03) 9882 1142 - 9813 3294
Open 7 days, 12pm till late


This review has also been written for BerryTravels. Keep updated with new reviews on other eateries and sights on your f-list via the RSS feed
berrytravels!