** 5 January 2010: It has come to my attention that Ibuki has expanded to several locations in Melbourne and there are currently mixed reviews of the standards from some of these outlets. Please note this review was written in 2009 for the original garage Ibuki restaurant location. ***
bankevair raves about Ibuki everytime we talk about Japanese food, so I had requested we visit it while we were in Melbourne.

Ibuki is one of those places that a friend of a friend would have told you about, because it is actually in someone's home. Well, actually their garage. Not the kind of place you'd find advertised in magazines or the lifestyle section of a newspaper.

But once you walk down their driveway and through the sliding door, you are instantly transported to another world. The walls and aged wood shelves are covered with Japanese influences. The furnishing however are simple: 2 large tables covered in a simple white tablecloth and rows of foldable chairs. The atmosphere is warm and comforting.




The downside to all this is that Ibuki is small. It will only hold a maximum of 20 people, so each booking must be of 10 people. We were lucky enough that the other table had slightly less than 10, so we were allowed 11 - but as a general rule, 10 is the best figure.

Our group of 10 were however, 5-10 mins late for dinner and we were greeted by this massive sashimi spread already laid out on the table.




The presentation is awe-inspiring, but it was extremely freaky when we discovered that lobster head and legs were still moving as we picked pieces of raw lobster tail.

And that is only part of the first course.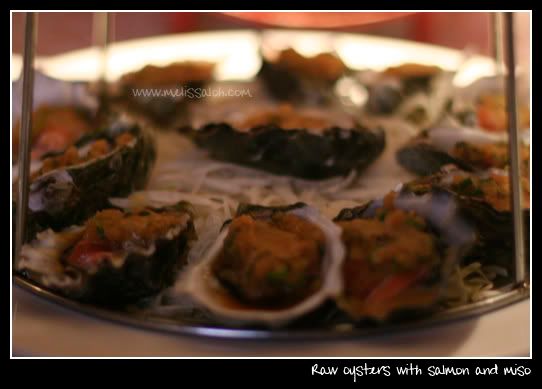 I have never tasted oysters this gorgeous before and I wouldn't mind having them again.

This looks a lot like froie gras, but after poking it with our chopsticks,
it turned out to be extremely thin slices of seared beef with a pickled ginger dressing.
Absolutely melts in your mouth.

This is one of the softest and smoothest chawanmushis ever.
A crabstick and French bean pod decorates the top,
but the bottom hides a gingko nut, mushroom and pieces of fish.

Mmmmmm... cheesy goodness.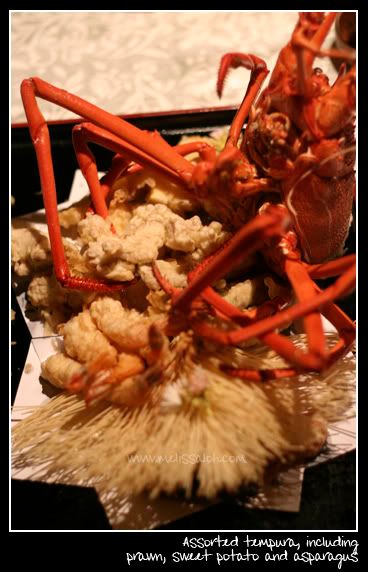 The asparagus and ebi tempura are really yummy,
but I wasn't keen on the capsicum tempura.

By this stage, we were all feeling full and loaded up on just the soup and mushrooms.
But of the few strands of udon we tasted, it was wonderfully firm and silken.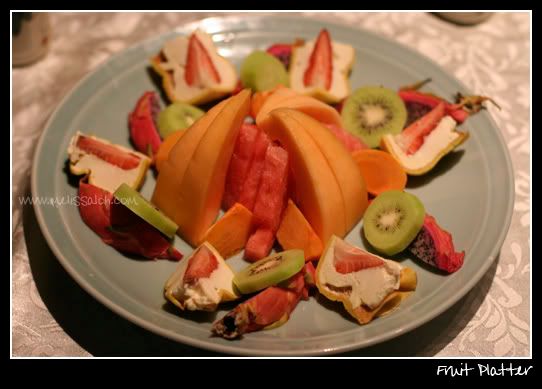 The fruits, as pretty as they have been arranged, was the letdown.
The kiwi was rock hard (ie. not ripe),
the rock melon was juicy, but tasteless,
and the dragonfruit was disgusting.
Just about the only fruit worth eating was the watermelon and persimmons.



This spread does not come cheap at $60 per head and there isn't a menu to select from. You get what you're given, which does make for a simpler and decision-free dinner, but this does not include drinks. The cheapest sake they have is $10 a small bottle, but apparently it's good stuff.


Ibuki
168 East Boundary Road
East Bentleigh
Tel: +61 3 9579 1744
Mob: +61 4 1759 3885

Bookings are compulsory.


This review has also been written for BerryTravels. Keep updated with new reviews on other eateries and sights on your f-list via the RSS feed
berrytravels!