The weather was getting chillier as we snaked through the country road. Sassafras is just a couple of twists from Olinda and we weren't quite expecting the little cottage we saw that's Miss Marple's Tearoom.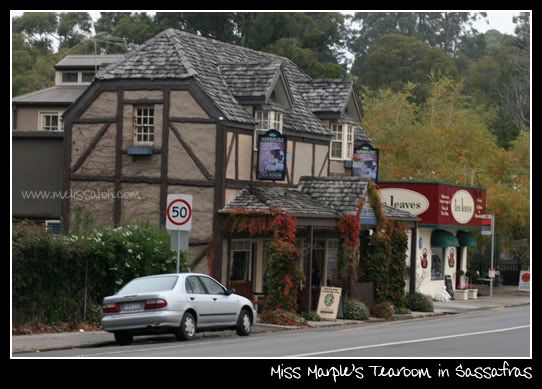 See the red border next door? That belongs to Tea Leaves, a tea and teapot shop. They have some really cute teapots and cups, including a gorgeous set of pot, cups, saucers, milk jug and spoons with a peacock feather motif. There are teapots shaped like chickens, cows, cottages, red letterboxes and one of my favorite: a frog with its curved mouth as the teapot lid.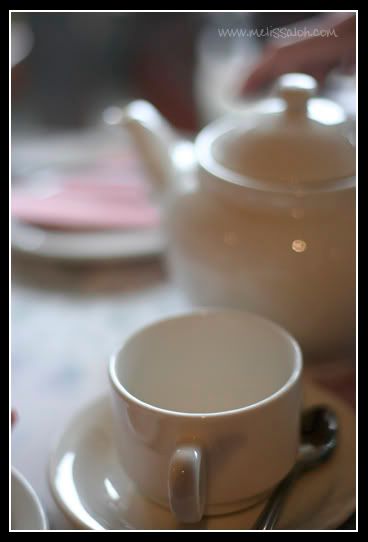 Miss Marple's Teapot Of Taylors is touted as the "best cup of tea in England" by the British Tea Council, so we had to try it and it was certainly not found wanting. Neither too bitter nor bland, I found it quite soothing and smooth drunk straight (no sugar or milk), and
bankevair certainly didn't complain having hers milky and sweet.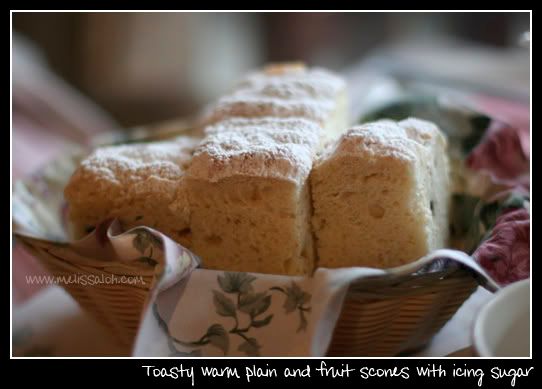 We shared 2 sets of the Devonshire scones, served with heaps of chilled fresh geniune cream served in a chilled glass ice-cream serving dish and their very own jam - 'Miss Marple's Own'.

These are much fluffier and lighter than the traditional scones I make, having a more cake-like texture.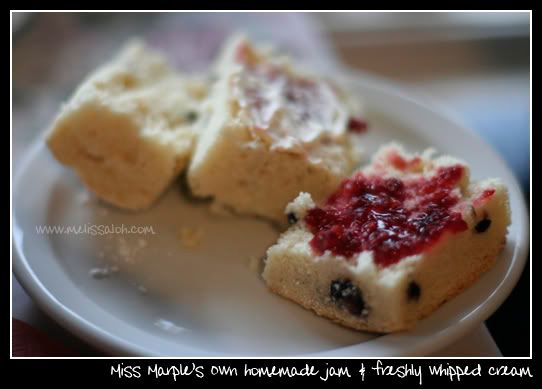 Oh, but the cream and jam... just remembering how lovely they are sends shivers down my spine.

Only pity is there weren't any price tags on the jars of Miss Marple's Own jam by the counter and the counter staff looked busy with closing the tearoom, so I didn't bother to ask nor buy a jar to take home with me.


Miss Marple's Tearoom
382 Mt. Dandenong-Tourist Road
Sassafras, VIC 3787
Tel: (03) 9755-1610
Fax: (03) 9755-3601
Email: info@missmarples.com.au

Open daily, 11:00am - 4:30pm, including all Public Holidays.
No bookings taken or reservations needed.