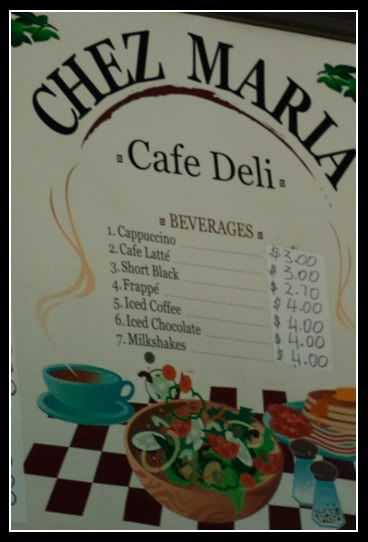 Although
bankevair offered a cornflake breakfast,
tvjames was much more interested in something heartier (ie. artery clogging), so she took us down the road to Oakleigh for our first morning in Melbourne.

Chez Maria is just one of those hole-in-the-wall, obviously popular with the locals and like several other cafes along the strip, appears to have a regular congregation of old Greek men collected at the alfresco seats on the cobbled pavement, arguing in their native tongue about God-knows-what. Certainly adds an amusing atmosphere, but given the chilly weather, I appreciated hiding in the inner sanctum's warmth.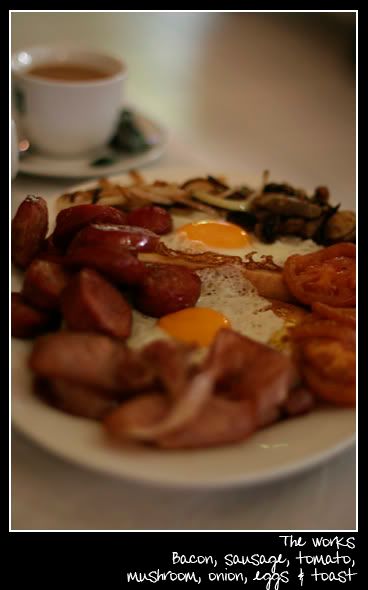 Do you see this plate?
Do you see all the saturated fats just taunting you?
That's just for one. For ONE.

The Works is the monstrousity of this cafe, but at AUD$13.90, getting a whole large sausage, bacon (which is surprisingly not riddled with fatty streaks), 2 eggs, tomatoes, mushrooms, carmelised onions and fresh buttered toast (and not the regular white stuff you get at supermarkets. This is very obviously an artisan bread)... well, it's not a bad deal, is it?

Careful to heed
bankevair's warning, we shared one while the SO decided to throw caution to the wind and tackle one of them at his peril.
bankevair and I were comfortably full, and the SO... well... he just about died.

And that's not the only thing they have that looks absolutely drool-worthy. The staff were bringing out platters of Greek, garden and beetroot salads for the lunch crowd. Oh, and other hot foods, such as...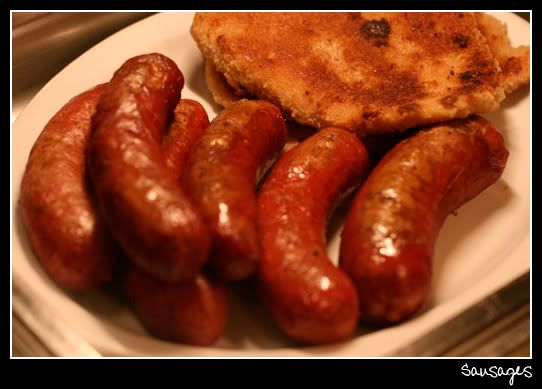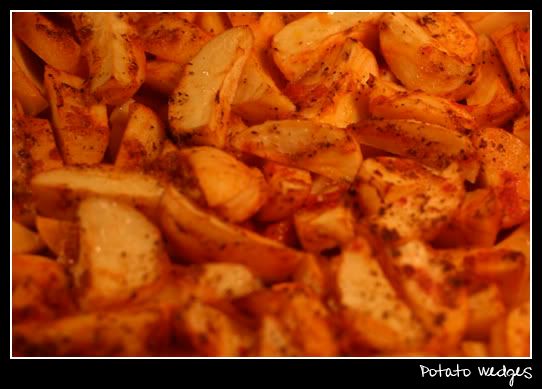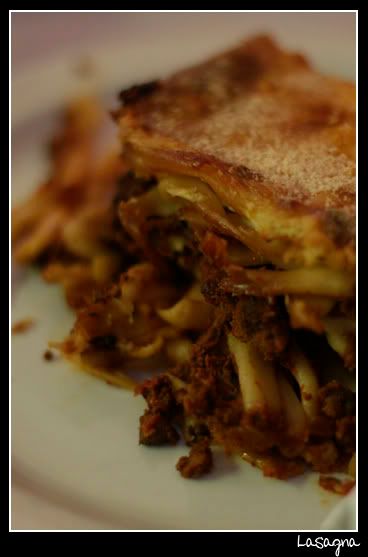 Their food was so good, the SO wanted to have it again on our second morning (sucker for pain). I decided to try something different and while lasagna isn't traditionally a breakfast food (unless you're a poor uni student),
bankevair had recommended I try it and I wasn't going to pass up a chance to give it a go.

Their lasagna is nothing like I've tasted before. The pasta is not lasagna sheets as you'd ordinarily expect, but more like penne. It also looks more like a pasta bake, but the flavour is top notch. Beefy and cheesy, exactly how I like it.


Chez Maria
13 Eaton St, Oakleigh VIC 3166
Tel: (03) 9569 8403