As I work through the photos from my birthday weekend in Melbourne, I must dedicate the first of the series to
bankevair's ball of fur, Tinsel.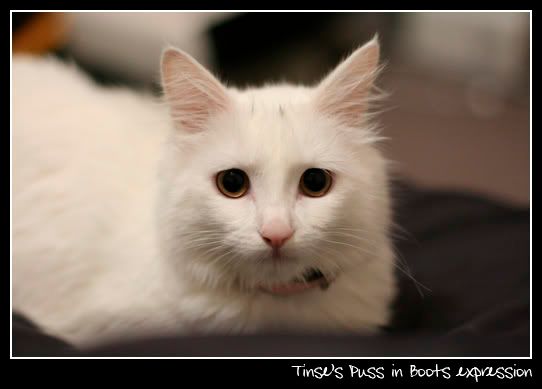 Isn't she absolutely gorgeous?!



Her permanent Shrek's Puss-in-Boots expression is enough to melt any hardcore anti-cat person. And she's so placid.
iriael demonstrated how she can be accessorized as a cat scarf, and she perches across shoulders comfortably for ages. The SO flopped her into a clear plastic box and she just rolled up in a ball to stare back at us laughing at her.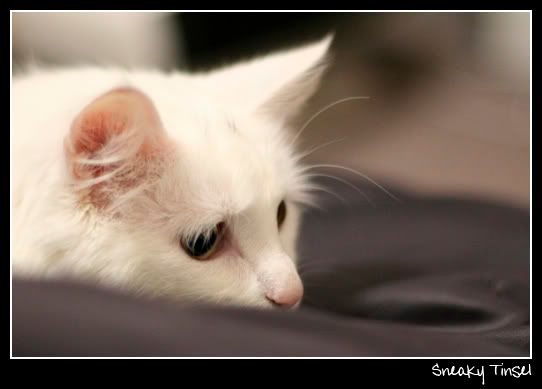 I have never seen the SO take so much pleasure from playing with a cat, save Tinsel. He was too amused making her play catch and rolling her into a ball in his arms.

Though watching her drag cleaning sponges and her catnip toy from room to room like a dog is a bit odd.

She is also the first thing to greet us in the morning and did a flying leap from the floor onto the SO in bed.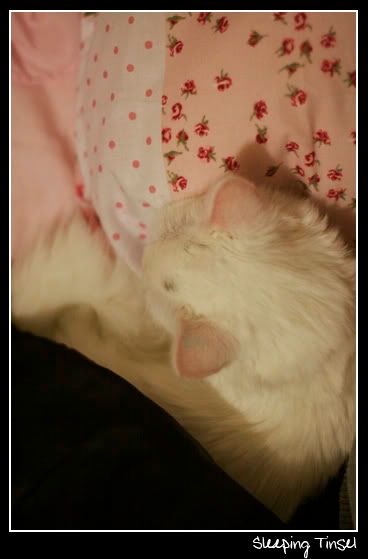 But at the end of the day, she is just as happy to curl up beside us under the layers of quilt and sleeping bag and snooze quietly.

I miss her,
bankevair.