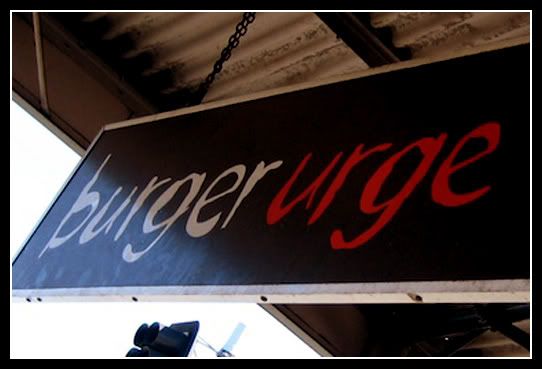 So ever since we moved into the New Farm area, everyone's mentioned how we should check out Burger Urge and we've driven past the little hole-in-the-wall joint several times that perked our interest.

High brow and prissy this place is not, but that's part of its charm. With poster covered door frame and walls, advertising Sydney Dance Theatre offerings and the latest visiting comedy acts, and a bar-like bench overlooking busy Brunswick Street for people-watching, Burger Urge oozes a funky artistic unpretentious vibe - perfect for the laid-back atmosphere the area exudes.

But let's get to the food.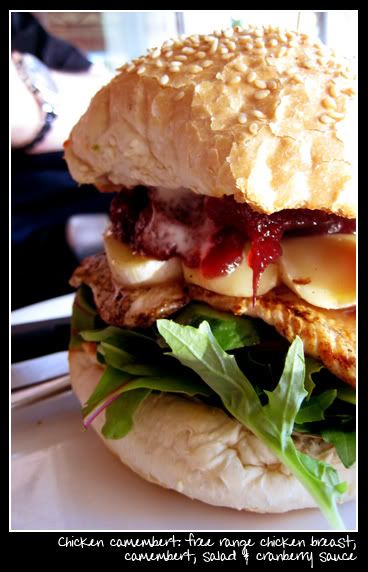 The SO dived in with the chicken and camembert with cranberry sauce, his usual lethal combination and similar to Grill'd's Bird & Brie. For those addicted to their chicken and soft cheese combo, this is the burger for you.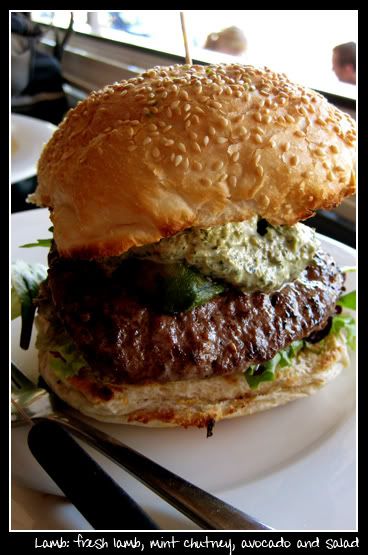 I decided to go with something a little more challenging and dug into a lamb burger instead.

Fresh salad. A generous slab of ripe avocado. The mint chutney is refreshing, but becomes indistinguishable from the lamb after several bites.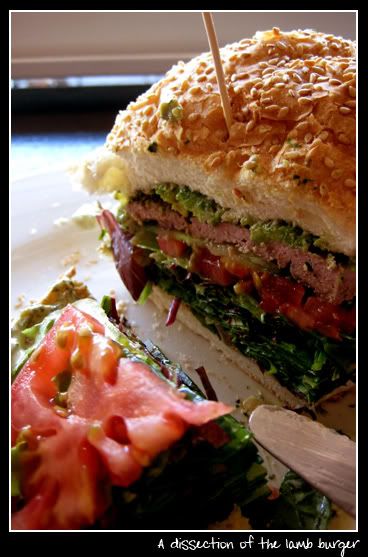 And the lamb patty is thin, so expect it to be well-cooked. I found it a little dry, but then again I have a preference for a little more bleed in my lamb. This is just a personal preference and I know of people who prefer their meat a little more dead than I do, who'd love the patty just that way.

The buns come slightly toasted, so expect flaking and crunch when you bite into them. It's messy business, but you can't say you won't enjoy it.

Prices are reasonable at about AUD$9.50-12.50 a pop for the huge servings you can literally stuff your face silly with (don't worry, if you're dining in, the staff will hand you some cutlery). You won't be needing chips.

This is not particularly fast food, but they're not Maccers or Hungry Jacks/Burger King. Trust me, it's worth the wait. If you get bored, just watch the varied clientele walk through their doors.

Burger Urge
542 Brunswick Street, New Farm, QLD 4005
Tel: 07 3254 1655



This review has also been written for BerryTravels. Keep updated with new reviews on other eateries and sights on your f-list via the RSS feed
berrytravels!