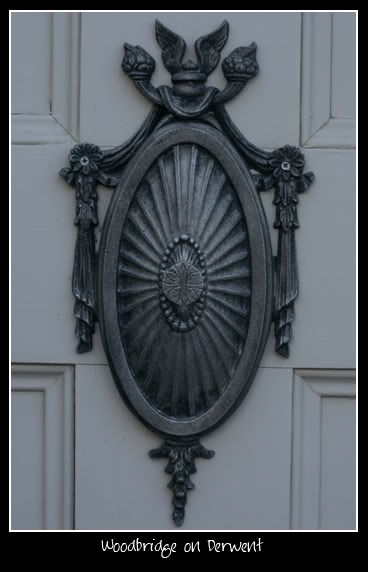 After an uneventful flight from Brisbane to Hobart in Tasmania, we piled into 2 Toragoes for a 45 minute drive to the little luxury hotel in Derwent.

I never would have thought as we turned down a non-descript suburb neighbourhood street that we would find such a charming hideaway - Woodbridge on the Derwent. The owner, John Grimley came out to greet and welcome our party, before gracefully ushering each couple to their respective rooms.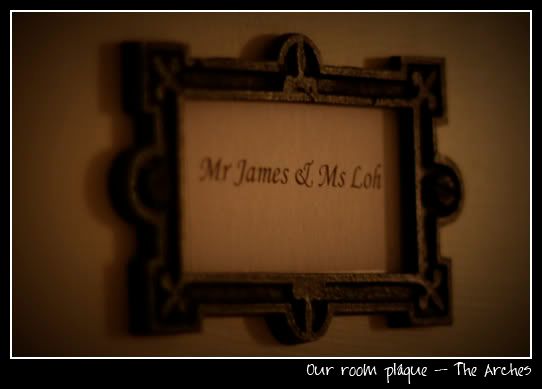 The SO and I were led first down a flight of stairs and then through a dungeon-like corridor to the room at its end. The tiny metal plaque had our names printed in a simple but elegant script beside the room's name - 'The Arches'




And this is why it was called 'The Arches' - for the row of archways in the wall. Two were fashioned to become comfy reading nooks thick in cushions, one was the television holder and the other one was the platform for luggage.

Everything about the room was perfect - trunks at the foot of a large queen/king bed with crisp white sheets and warm duvet. A soft gold brocade cover, which got turned down for us every night. Toileteries from Molton Brown (the SO loves their vitalising vitamin AB+C bath & shower gel). A Lindt chocolate on our pillows every night. Perfection.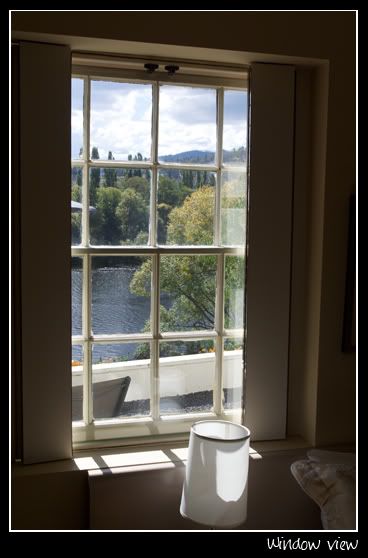 Our room also has its own little door to the terrace garden overlooking the Derwent, which we kayaked downriver to watch kids cannonball off a 10 metre high cliff into the chilly fresh water.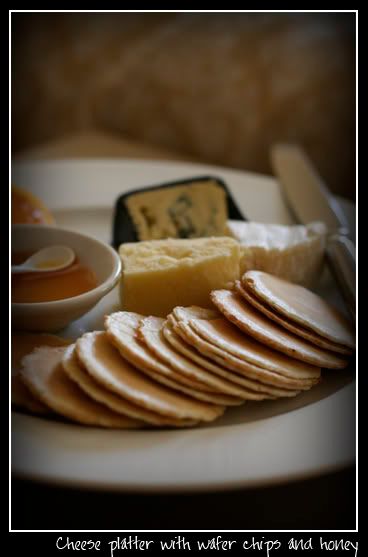 Chris, who soon became our point of contact for everything, delivered everyone a cheese platter.
He also somehow appeared out of nowhere to help us with our kayak when we were by the mini pier, trying to figure out how best to hop in.
What a way to begin our stay!

A mad dash of stowing our luggage away, the SO proceeded to explore the grounds.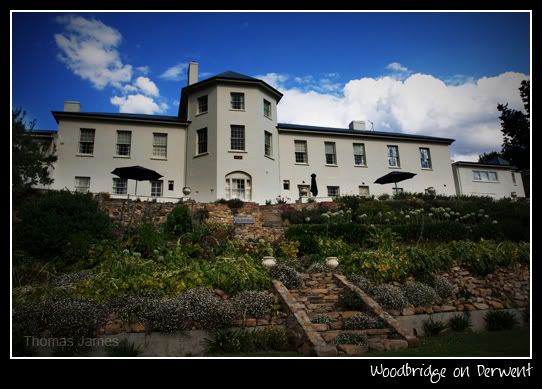 Built by convicts over 180 years ago in 1825 and fully restored by Laurelle and John Grimley, Woodbridge is a Heritage listed Georgian mansion. It only holds nine ensuite rooms and suites, each with king/twin singles or queen bed - some with spas and fireplaces, so it's not large at all and allows the staff to get to know each guest by name.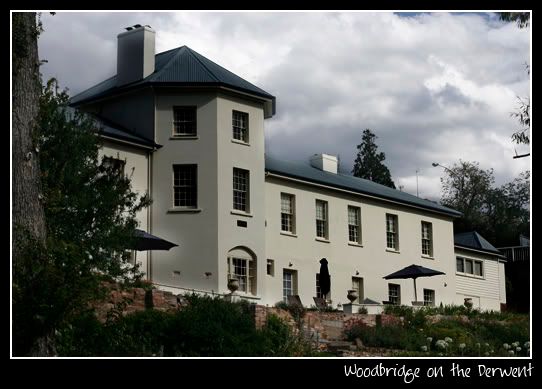 Woodbridge also has a spa, sauna, mini gym and laundry, so it has modern facilities. There's even a ballroom, which we used as a huge lounge room as it's got the largest television screen. Yet off to the side, there's an ancient piano that plays those paper music scrolls. The place is full of antique treasures if you're happy to take a closer look. An old suitcase was used to hold fire wood in the ballroom and an ancient suitcase trunk was tucked under the tower staircase, where a panel was left exposed to feature a convict's chalk signature under a step.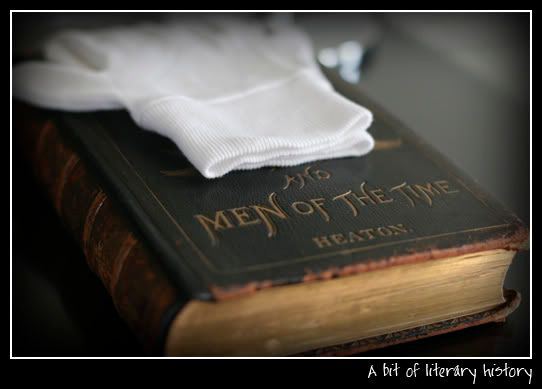 if you're up to being social, it wouldn't be impossible to share the reading room. The couches are arranged in a circular position, so you can curl up in a corner with any number of books they had, including this one, which came with white gloves for extra careful handling - or play with their international chess board of carved Chinese warriors - or peek through their telescope to see the other side of the river.

Thankfully dinner for our first night was at the hotel and given our larger party number, the recently completed Pavilion became our dining room. With 180 deg views overlooking the dark waters of the Derwent, the menu was offered on a simple sheet of dull mustard Woodbridge stationery.




Demitasse of Borsch with a touch of Sour Cream and Crusty Bread
(ie. a thick beetroot soup with a tiny dollop of sour cream and warm crusty bread)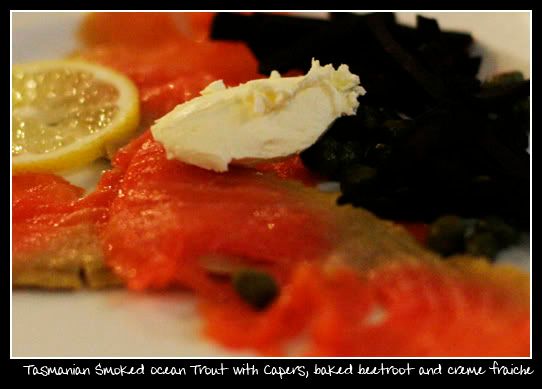 or

Crostini of Bothwell Goats' Cheese, Basil Pesto, Sundried Tomato Pesto with Extra Virgin Olive Oil and Balsamic Reduction
(was too hungry at this point to take a photo of this dish)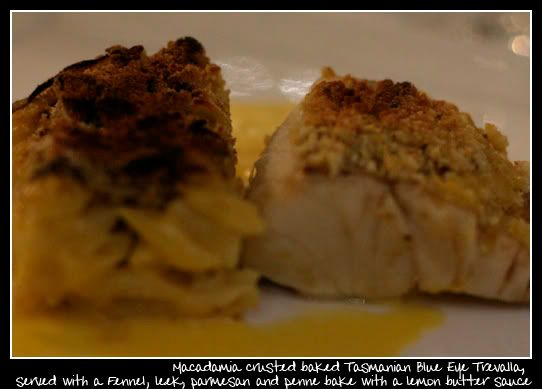 or