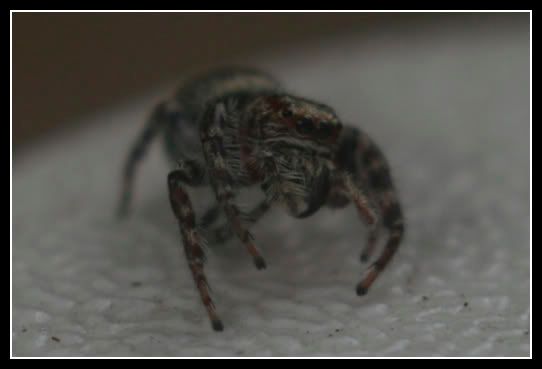 "Hey, hey, Mr. Spider, Mr. Spider
Won't you come into my garden to stay?

"See, I've got a problem the bugs are startin'
To eat everything in my vegetable garden.
So come out back to my little plot
'cause you could help a lot!

"So find a cozy place and start to spin.
It's the perfect relationship 'cause we both win.
You eat the bugs and I'll eat the peas.
Stay as long as you please!"