Eating out on Valentine's Day without a reservation is often considered a major faux pas, but with a little luck, you find a gem of an establishment that proves its worth in more ways than one.

Zafron is one such place.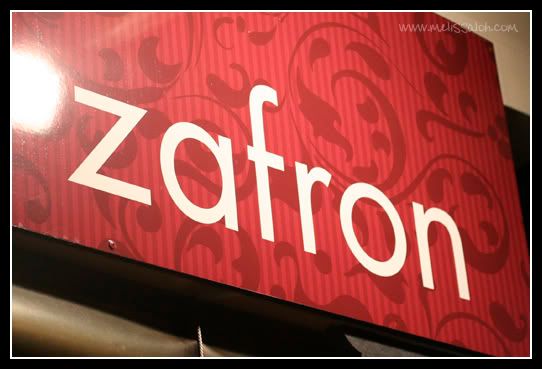 Located on the quieter end of busy Brunswick Street, the Persian/Mediterranean restaurant is housed in a rustic Queenslander-style shophouse, with seating for up to 40 people on their covered but open front terrace and more space within its red wood-panelled walls.

Despite their expected busy trading evening, we were welcomed by warm staff and seated at a table quickly with a bottle of chilled water to survey their menu.




With Brisbane's chilly Saturday of rain and wind, we ordered stews. The SO went with the Khoresht-i-Gormeh Sabzi, described as slow-cooked blended herbs, borlotti beans and lamb pieces with the added tang of dried limes. It almost has a flavour similar to a spinach pesto with a fresh minty aftertaste.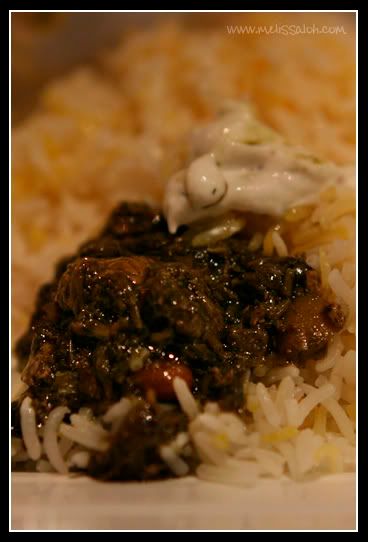 Served alongside a bed of saffron rice and mostakhair yoghurt (a mint and cucumber yoghurt), the cool flavours and fluffy rice mellow the more robust flavours of the stew.

There is also a vegetarian option of the same available, to dine in or take away (AUD$16).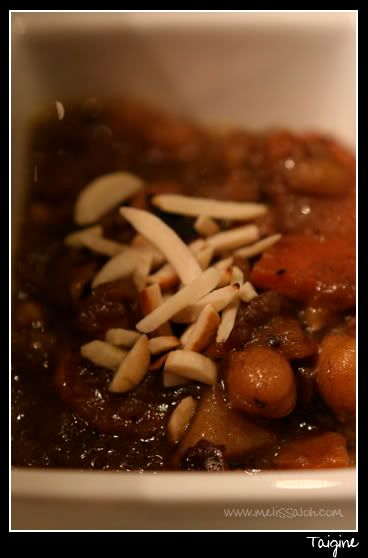 Lunch was still sitting heavy in my stomach, so I was drawn to their vegetarian options.

My choice was the Taigine, a combination of seasonal vegetables, chick peas, persian dates and almond slivers in a moroccan style stew. The result is a slightly sweet fragrant curry-like stew of hearty vegetables.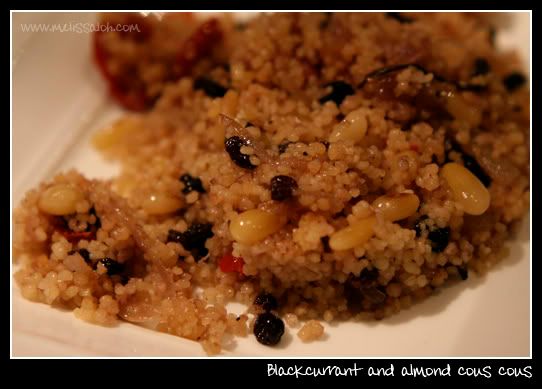 The blackcurrant and almond cous cous is a significantly smaller portion than the saffron rice, but no less delicious.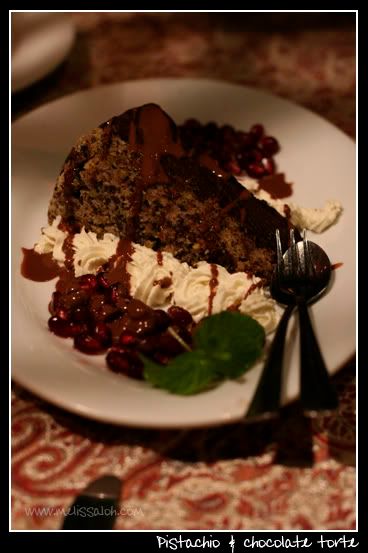 If you're going for a full 3-4 course meal, share this rich dessert with someone else. Served dressed with milk chocolate sauce, fresh cream and pomegrante seeds, this slice of cake has 2 layers: a sinfully delightful dark chocolate mousse top and a richly textured bottom of ground almond meal, persian figs and pistachios.

Each part on its own is lovely, but it is when a bit of everything is piled together on your dessert fork that this dessert achieves unbelievable height. The slight bitterness of the rich dark chocolate and burst of tangy juice from the pomegrante seeds all compliment the assorted ground nuts. If the AUD9.50 a slice price tag makes you baulk, know that it costs them AUD$90 in ingredients to make 12 slices of this heavenly dessert.

Al-a-catre portions were small for the AUD$20-30 price tag and perhaps will do little for the truely famished. Don't be fooled though. These hearty meals will fill you up, especially if you opt for the breads and dips for starters.

And if you would rather stuff yourself silly, Zafron offers home-style 4-course dinners (Wed-Thurs) at AUD$32 per person, or the 3-course chef's choice banquet (Fri-Sun) at AUD$39 per person for a minimum table of 4 people.

Oh, but don't head down there just yet. This 20-month old restaurant have gone on holiday till 24th February. They'll be back and ready for businesses on 25th February and promise to confirm any reservations on the 25th morning.

Zafron
7/726 Brunswick Street
New Farm, QLD
Tel: (07) 3358 2655
Email: zafron@optusnet.com.au

Opening Hours:
Wed - Sun, 5:30pm - 10:00pm (kitchen closes 9pm)
Fri - Sat, 5:30pm - 10:30pm (kitchen closes 9:30pm)


This review has also been written for BerryTravels. Keep updated with new reviews on other eateries and sights on your f-list via the RSS feed
berrytravels!