The mother-in-law's birthday was some weeks ago, but we kept having to reschedule celebratory dinner till after the new year. The SO had been dying to take me to the restaurant, so made the reservations 2 weeks ago.

Alchemy Restaurant and Bar overlooks the Brisbane river and summer months meant the glass panels are open to the Story Bridge. The waiters are extremely attentive and charmingly well-trained, presenting a choice of pumpkin, wholemeal or plain bread to dip in the olive oil and balsamic vinegar.

But as always, it comes down to the food.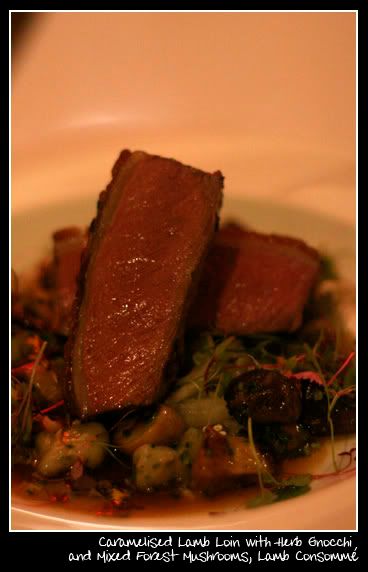 My main.
I had agonised about what to select, but the parents-in-law both opted for the same salmon dish.
Gotta give the chef something else to prepare and lamb is often overdone.
Here, I asked for medium rare and this was perfect.
The meat barely bled into the mushrooms and fresh salad below.
Every bite was sheer perfection and I would recommend anyone try it, even if mutton isn't your thing.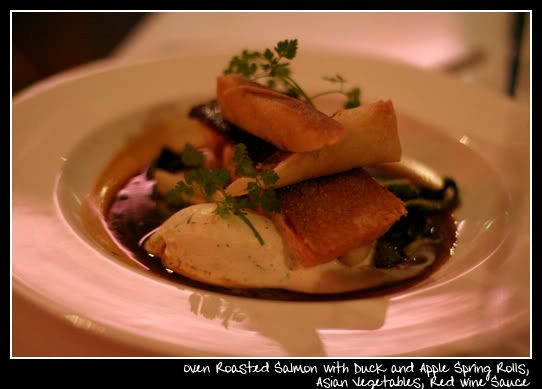 The parents-in-laws' salmon.
The father-in-law practically licked the dish clean of its sauce with extra thick slices of bread.

The SO went with the special: a braised beef cheek with a beautiful side of mash and mushrooms, pork and vegetables. The photo I tried to take honestly didn't do it any justice, so I won't put it up.
But it was everything the waiter said it would be.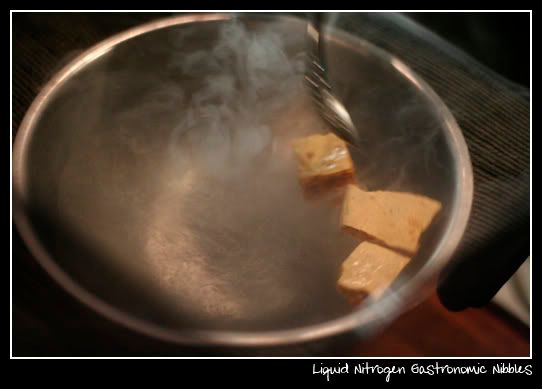 The SO was adamant we try this dessert, a selection of nibbles dipped in liquid nitrogen.
And first up was honeycomb, which was so crisp and half the fun was watching our mouths blow smoke.