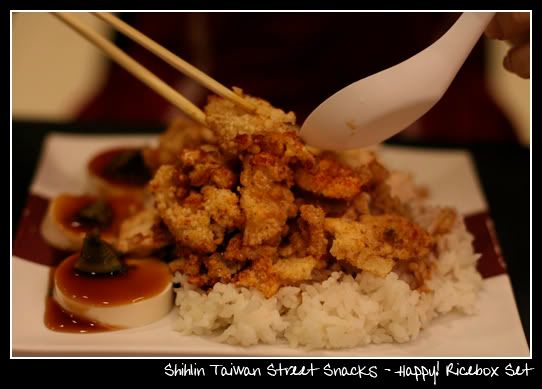 raydance's dinner from Shihlin Taiwan Street Snacks
That crispy chicken liberally dusted with pepper and chilli powder is to die for.

One of the guys manning the store asked me whether
I was working 'at the shop upstairs' (ie. Black Alice).
My reply was 'no'.

He asked if I was dressed the way I was 'to look pretty'.
My reply was '... I guess.'

His colleague jabbed and teased him about trying to make a pass.

Uh huh... (>_<)

Oh, but he did say to send his regards to the January babies at Black Alice.