In Australia, I get extremely weary whenever some establishment markets their product as 'Singapore(an)' or 'Chinese'.

Like the existence of Singapore noodles* here. There is no such noodles called 'Singapore noodles' in Singapore and yet it is sold in many Asian food eateries here. It's just weird and I bet they do it to screw with our minds.

So I proceeded with caution when I saw the sign 'Chinese Omelette'.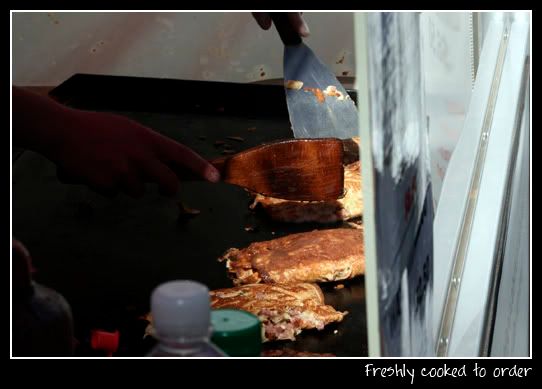 Numerous eggs are whizzed around with milk
and then squirted onto the hot grill,
where diced spam, mushrooms, cheese & spring onions
are liberally scattered over the cooking egg.
Fold 3 times and serve with sweet soy sauce.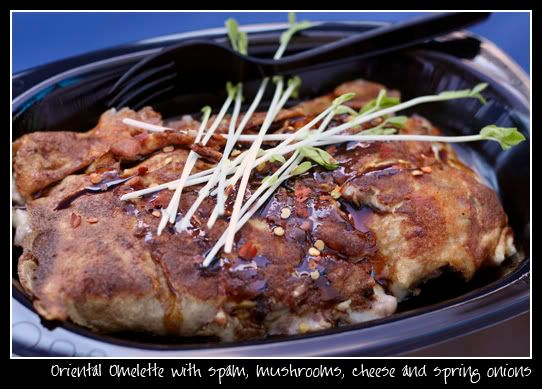 * Singapore noodles is basically bee hoon/vermicelli stirfried with an assortment of chopped veggies and curry powder.