We try to avoid the bottle shop, but there was a 20% off sale at the one round the corner from ours and we were in the area.

Now we are not winos, so things like body (what?), bouquet (huh??) and all that stuff just doesn't fly with us. I just know I don't like dry wines. Dry wines + me = big no no. But I saw this bottle and HAD to have it.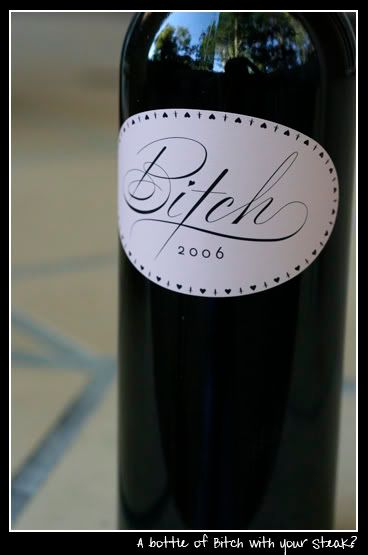 Now can you honestly blame me?!
It's a bottle of BITCH!!!
With a PINK label.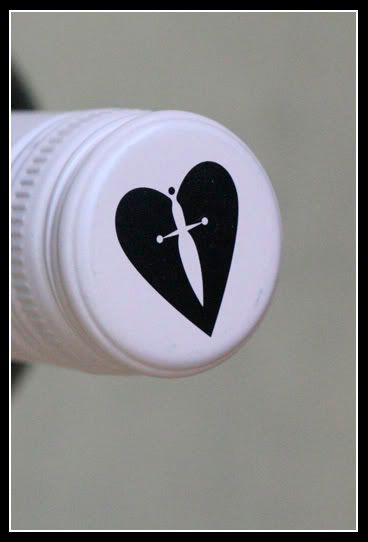 And PINK bottle cap!!!
Even the logo looks slightly Shakespearean.
Whoever the packaging designer is, is a genius.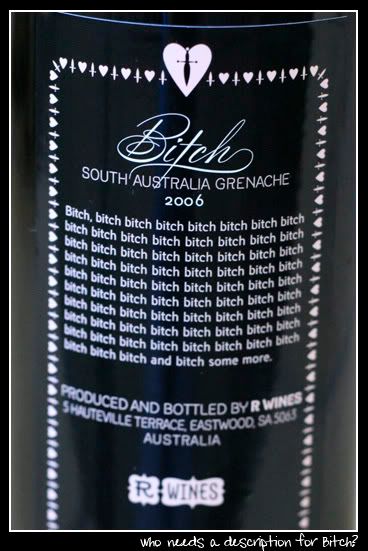 Gotta love how descriptive the back label is.
It only just perked my curiosity even more.



When we went to the counter to pay, the guy at the cashier went: "Once you get on it, you'll enjoy the Bitch.".
The SO, being the smartass that he is, answered: "I already do.".

Ha, bloody ha. (¬_¬)