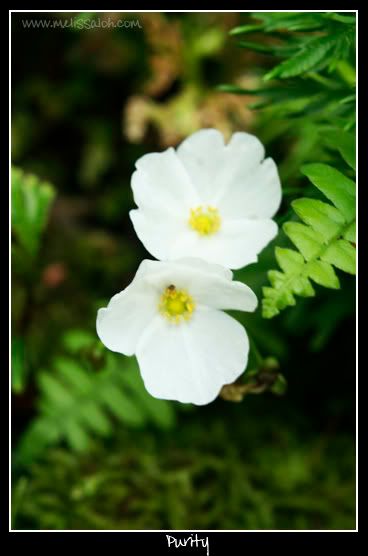 My Christmas present to the other sibling became too irresistable in the absence of a distracting SO. So in between busying myself with faceups and sorting out bills, etc., I took to reading Stephenie Meyer's Twilight.

And then devoured New Moon...
Eclipse didn't stand a chance against me.
(not a personal reading record, but finishing the last book in 8 hours is not something I would sniff at)





***



While I understood the other sibling's attraction to the series, I found myself drawn for an entirely different reason.

There was a time when I was Bella, young and proud in my knowledge that I already knew what I wanted in life - and then falling in love with 2 very different people... at the same time.

And then making a choice.

I laugh with bitterness when I recall that I chose as Bella chose - to be with the person who consumed me and I couldn't live without... not the person who was the constant, the one who mended me when the other left me for my good, only to return when the brief separation proved too painful and reclaim my being. I turned and hurt the best friend who had become my own sun, thereby becoming what I promised I wouldn't be - an ungrateful traitor.

I felt the same ache in my heart as Bella and her "personal sun" parted ways.... cuz I knew the pain. God, how I remember the pain. It's exquisitely painful... if you can imagine something inside being deliciously torn bit by bit... before the hole is left gaping and raw for what seems like forever.

And that's only my pain. I don't think I can ever imagine how much more painful it might have been for the other. Which is something I might never forgive myself for.

Funny how a book could bring back memories so vividly, as if they had happened just last week and not so many years ago.

Perhaps it didn't help that one of the songs in the Veronicas (a new album) seems best to reflect this impossible relationship of love and pain: In Another Life (right-click and save). Maybe it's the heartfelt cry that the love isn't lost... or the plaintive wail as the twins cry for their love to let go... but I can't stop listening to it over and over again.

I'm such a sucker for pain...

Maybe in another life.