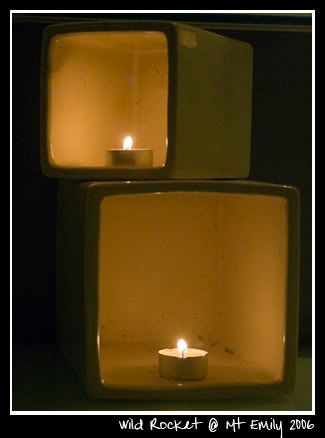 Because we needed something different.
Because he had a shitty day.
Because I love him.
We took a walk up through Sophia Road and strolled through Mt Emily Park, dropping in early for our reservation at Wild Rocket.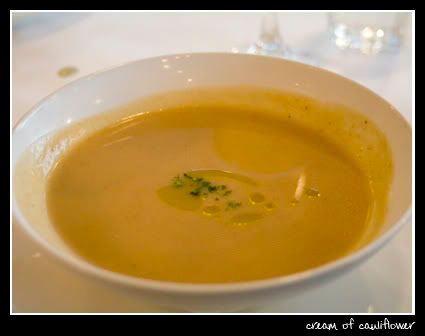 We started with soups, thinking it would be a good small starter.
It turned out to be a decent large soup dish of freshly made creamy soup.
I had the cream of mushroom with white truffle oil (S$8.50), which was divine.
His was a lighter cream of cauliflower (S$8), which was absolutely yummy.
You can actually taste the richness of the ingredients.
Nothing Campbells about these.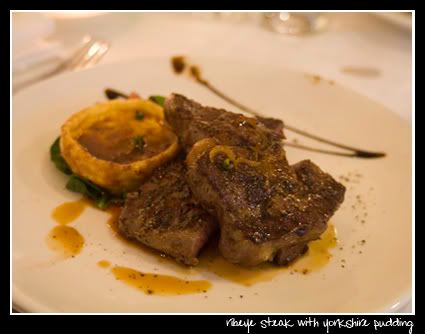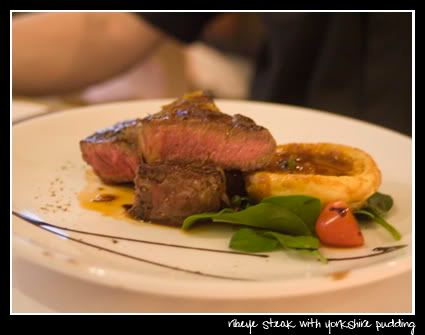 He took his time chewing every morsel of this steak. That's how good it was (S$24.50).
Soft and tender and succulent, without the stringy bits.
The butterknife had no trouble sinking into it.
For an Aussie to proclaim it the best steak he's had, it says a lot.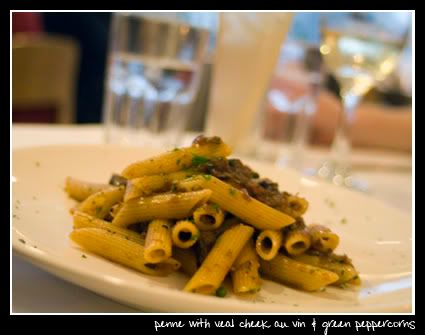 My penne was a little too al dente to my liking, but the veal was soooo good (S$16.80).
The green peppercorns only hinted at the heat when you bite into them.
The spaghetti dishes are larger though.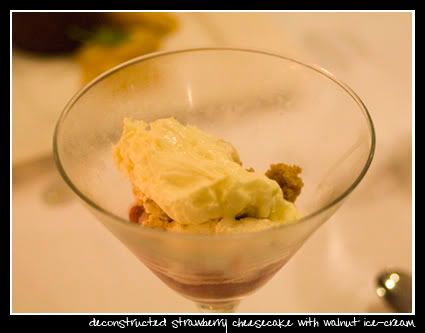 Apparently a signature dish (S$9), served in a martini glass.
It's a little heavy on the cheese, but the walnut ice-cream gives it an interesting twist.
It is absolutely divine!

My dessert and I will die for it (S$10).
The chocolate cake smelt freshly baked, cuz my nose was invaded with its rich scent with every breath.
When you break the thin baked shell, the dark chocolate lava oozes out.
I would kill for more of this stuff.



Foodie pics cross-posted at
sg_makan.