Excuse the baby-poo looking guacamole on the nachos. It was pretty damn good though.

How can you say no to melted cheese, jalepenos, guacamole and sour cream liberally dished out on hot baked nachos?

The SO had this...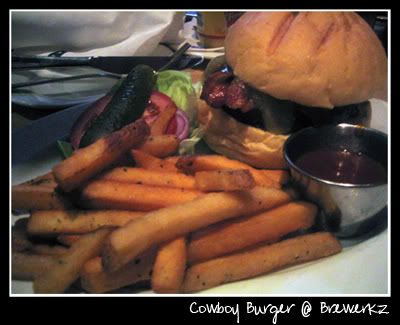 I nicked his chips, which were tossed in a herb salt for extra 'oomph'.
purence went for...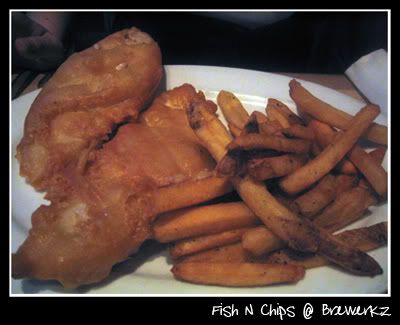 Too little fish, too much batter.



And I had the usual...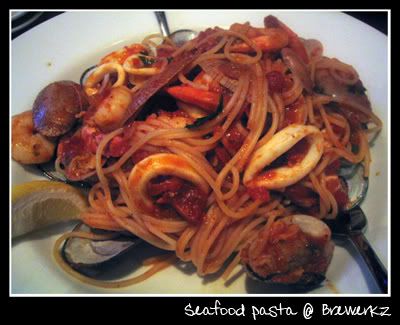 Yummy pasta done al dente with lots of mussels, succulent prawns and tender squid rings. Absolutely the best stuff.



And tonight, the SO and I had dinner out, for just the 2 of us at Inle.





The flavours are interesting, so go with an open mind. The pickled tea leaf salad is loaded with a variety of nuts and once you get past the initial impression of chewing on green tea, it's actually pretty good. The curry wasn't very spicy, but thick and complimented the coconut rice, which wasn't as pungent as nasi lemak coconut rice. My noodles had about 2 tablespoons of seasame seeds, 1 tablespoon of dry chilli flakes and 1 teaspoon of pickled veggies. It wasn't bad, but I think I'll stick to the dry bee hoon with the chicken gibblets next time. The desserts are yummy, though very sweet.