When Heather announced she was discontinuing her line of Hope Quest mineral pigments and was selling them at $2 per 3gm jar, I crumbled and bought as many as my pocket could let me.
So here's a sample of half the pigments I ordered. I haven't done as mad a swatch arm as I did with my
very first haul of About Face samples
, but still impressive, eh?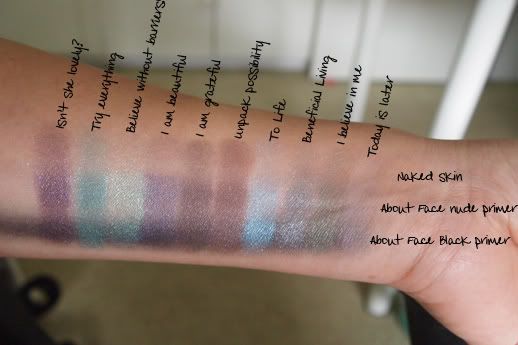 While Heather has discontinued the order page for individual pigments,
you can still purchase 10/20/30 grab bags of her pigments
.