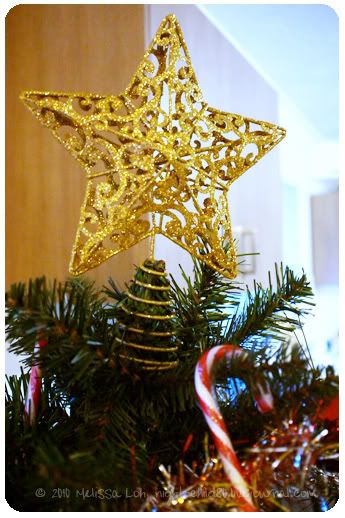 Since we've been married, we haven't really had an opportunity to deck our home with Christmas decorations. Last year we spent a most awesome Christmas with
bankevair
and a real Christmas tree, and while it would be fantastic to get a real Christmas tree, we opted to pick one up from KMart with the gift card from my work.
So
finally
after 3 years, we have our own cheapo Christmas tree with even cheaper decorations. It's just 3 strands of tinsel, a couple of baubles and a box of real candy canes we intend to consume in the New Year - yet coming home after a day at work to see it there in the living room, sparkling with the lightest breeze... kinda makes me smile.
And there isn't even a single present under it.