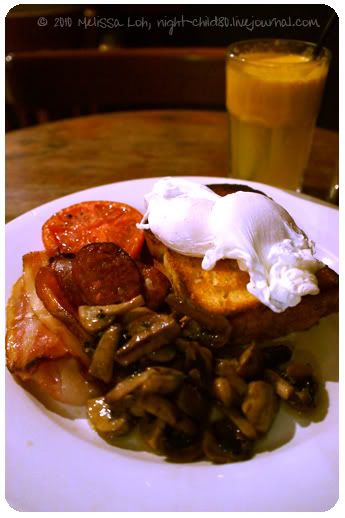 Breakfast is one of those meals that can be savoured lazily in many Melbourne cafes. However, I was sorely disappointed with Lorca.
Located in a popular alley strip in the city, Lorca is one of several options and draws you in with their chalkboard menus and whiffs of proper barista-made coffee. The inital impression I got was they would do a decent breakfast and I was starving.
I asked one of the wait staff, who was standing looking over the floor if I could sit anywhere in the cafe. He pointed to a table at the back and I made my way there, but neither he nor the other wait staff brought over menus. After 5 minutes and watching them give menus to other customers, I got up to get them myself from the service station. That was strike 1.
After perusing the menu and making my choice, I tried to catch the eye of the wait staff. The cafe was not full, but the staff were bustling from the barista station to tables. When I finally caught the eye of the same waiter who had pointed me to the table from across the room, he stood where he was and waited till one of the female waitresses finished taking another table's order to take mine. He hadn't been waiting to take out orders/coffee or cleaning tables. Strike 2.
I ordered an orange juice and the full breakfast, requesting for poached eggs. The eggs arrived overcooked, with barely any run in the yolks. And the toast was slightly burnt and impossible to cut through with a butter knife. I gave up on the second piece. The bacon was crispy and the mushrooms were yum, but for $15, I expected better.
All in all, there are better Melbourne's cafes and I doubt I will be visiting Lorca again.
Lorca
CBD
9 Centre Place
Melbourne, VIC 3000
Australia
Tel: +61 (03) 9650 6337