My colleague asked me to organise pre-performance drinks/dinner at Ship Inn, being round the corner from work and QPAC. I think I can count the number of times I've been there with a hand (usually for drinks and chips), so I'm certainly no regular.
Ship Inn is popular with the people at work, and the few times I've been there have been pleasant. Service might get a little slow when they have got a full house, but that's to be expected.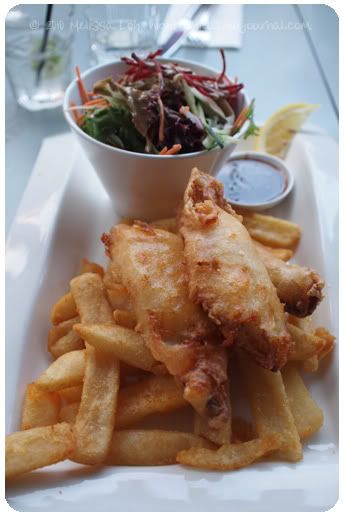 Fish and chips (AUD 24)
200g of fresh Mahi Mahi fillets( line caught at Mooloolabah )
in a light Japanese style tempura batter
served with chunky chips, a house salad and an Asian style dipping sauce
Gotta love fish and chips. The Mahi Mahi pieces are small, but the batter certainly light. I ended up leaving a fair bit of salad, as I felt I would explode from all the food. The Asian style dipping sauce was just sweet chilli sauce. I would've preferred being given the aioli instead for my chips.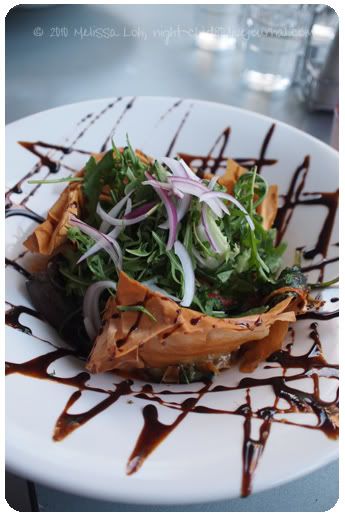 Vegetarian Aumoniere (AUD 20)
A filo basket filled with creamy house mash,
grilled vegetables, bocconcini and rocket
served with a tomato and basil coulis
My colleague found this dish a little strange: some bits warm and others cooler.
Ship Inn
Stanley Street
South Brisbane, QLD 4101
Tel: +61 7 3844 8000