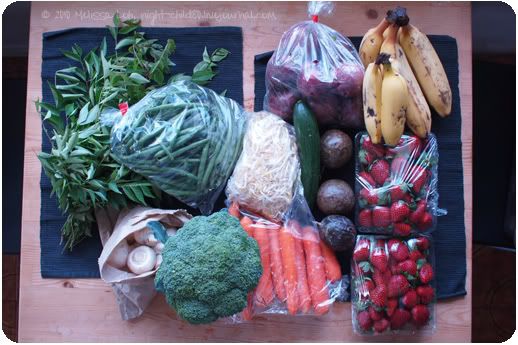 We managed to make it to the West End markets on Saturday to stock up on our fresh fruit and vegetables - more so the vegetables than the fruit.
Curry leaves x 1 bunch

Beans x 1 bag

Mushrooms x 1 bag

Bean sprouts 1 bag

Broccoli x 1

Carrots x 1 bag

Lebanese cucumber x1

Red onions x 1 bag

Passionfruit x 3

Banana x 6

Strawberries x 2 punnets
The strawberries were 2 punnets for $5, otherwise I wouldn't have bothered. Total spend was $21.50 - still not hitting the $30 mark.
Cherries are coming into season, so it'll be lovely to taste them again.