It is a testament to great food when an establishment lasts as long as Laksa Hut has. The SO and I have been visiting this little eatery since our university days, which is almost a decade ago!
Laksa Hut is the place any Brisbanite with a love for Asian food heads to for cheap amazing food. Ignore the simple chairs or the fact you might have to keep your coat on in winter, as the seating area is in the arcade.
One of the staples the SO and I have sworn by is the special fried rice. This is about the closest to the best slightly charred flavourful fried rice you might find in Malaysia/Singapore. And you gotta have it with some of the deep fried shallots in chilli oil.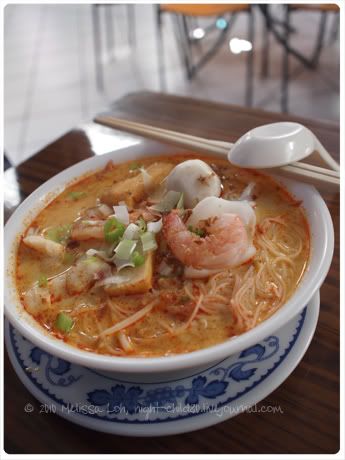 There are so many different types of laksa and I have a sweet spot for all of them, especially the traditional one with raw cockels and the sour Penang laksa.
Laksa Hut's seafood laksa is too thin and milky for my tastes, though much lighter than a traditional heavier coconut cream soup. It does deliver on the laksa flavour and the large fresh prawns a bonus, but for $13, I had hoped for more richness.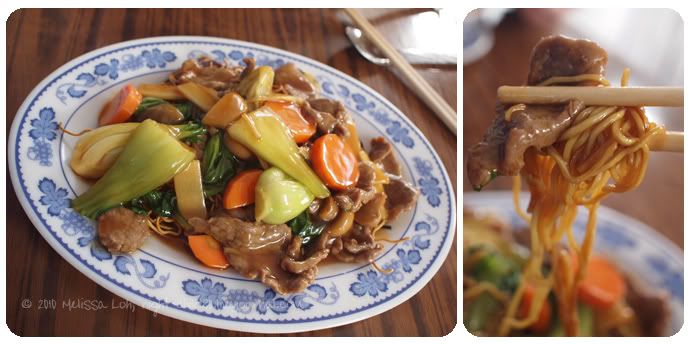 My beef chow mein was so good, the SO wanted to pack some home. Crunchy noodles soaked in a savoury sauce full of fresh vegetables and succulent beef. Gotta be the best piece of heaven there is.
Their menu has expanded to include claypot rice:
Chinese mushroom and chicken ($12.80)

Pumpkin, taro and potato ($12.80)

Salty fish and chicken ($12.80)

Portuguese chicken ($12.80)

Black bean pork ($12.80)

Beef and sunny egg ($12.80)

Chinese sausage and jerky ($15.80)

XO seafood ($15.80)
And don't leave without ordering a lychee green tea. Unlike many bubble tea joints, they're not too sweet and they pop in whole lychees you'll have to break open the plastic seal to get at. Just another cherry - or lychee - on the cake.
Laksa Hut
51 Sherwood Rd
Toowong QLD 4066
Tel: +61 7 3371 4638
Email:
jnjchung@yahoo.com
Facebook