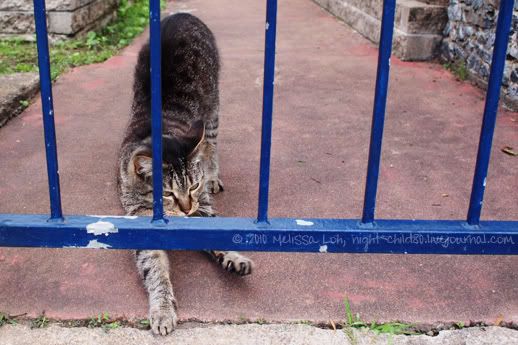 Funnily enough, you don't see many cats wandering the suburbs of Australia. Maybe it's because many owners keep their cats indoors to prevent them from killing off the wildlife or to keep them safe from speeding cars and random bored individuals who are not very kind.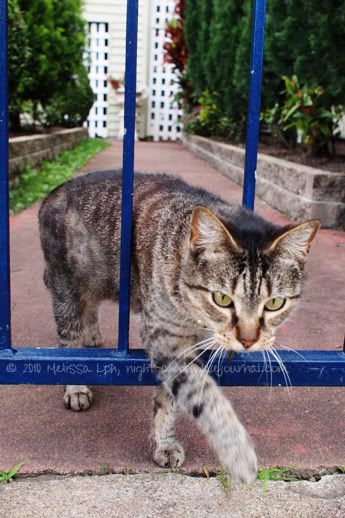 So whenever I encounter a representative of the feline kind, I cannot help myself and stop in my tracks, hanker down on my hunches to coax them for a pat.
Pity the SO is allergic and we live in a rental.