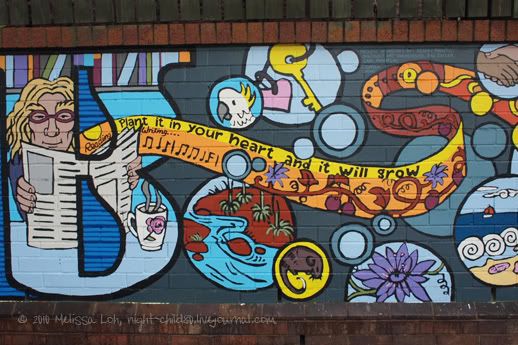 The SO's mobile rang before either of us woke up this morning. After the initial 'hello', he sat up. Then walked out of the room.
When he came back, he replied to my questioning look with: "That was Mum. Dad's in hospital."
I have heard that line twice before when my own father suffered a stroke and a heart attack. So my heart sank and prepared for the wait. Perhaps it also helped that we have
xenalvr
over as a houseguest to provide some distraction, but leaving her and the safety of home to go to the hospital was inevitable.
Thankfully he's doing well now, but it had been touch-and-go the night before. The nurses and the care he is receiving is amazing, far better than what my father had - but then again, my dad has come out relatively unscathed in comparison. My mother-in-law is emotionally exhausted from a very long night and their lives will now be very
very
different.
It is ironic that it is often only we are faced with death that we truely appreciate life. And reminded that to us, family is and will always be what's most important.
This wasn't quite how we expected Sunday to turn out, but the SO will get an extra cuddle tonight.
And thanks for cooking such an amazing dinner,
xenalvr
. We
really
appreciated it.