I haven't been to
Alibi Room
since they re-opened after renovations, but I fondly remember how crazy busy it would get on Thursday/Friday/Saturday nights with a mish-mash of funky people just out having a drink and who spill out onto the sidewalk. And then possibly stick around for Saturday/Sunday breakfasts, perched at the window benches overlooking Brunswick Street traffic.
But since throwing open the new doors with the fresh lick of paint and slicked up counters, it seems the crowd has gone missing. Did the renovations take so long its loyal clientele gave up and migrated to some other watering hole? Or did the new Alibi change far beyond the exterior?
With
xenalvr
back from her epic 8 month journey across the globe, she suggested we hit up Alibi Room's $2 tacos and burritos Tuesdays. And I was going to use that opportunity to see what else has changed.
Besides:
$2
tacos and burritos. How can you say no?
Alibi Room was empty when we arrived, so we got our pick of seats and ordered at the counter. While I was quite sure what I wanted (1 taco & a $4 sangria), the SO had a little trouble selecting his beverage and walked to the fridge to get a closer look. The cashier, with hand on hip, said: "It's not that hard." ... hmm...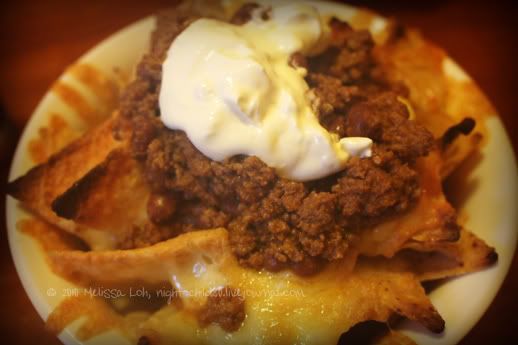 Chilly nachos $7
We ordered the chilli nachos to share and they were pretty good. The bowl arrived hot and some chips had the little black charred corners, which is my favorite bit.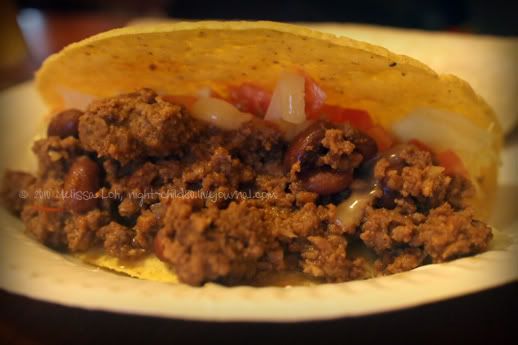 All our taco/burritos are served on paper plates. Taco shells are a tad stale, so the crunch as you bite in is lacking. Opt for the cigar sized burritos instead. You get what you pay for, but it's decent grub. The sprinkling of vegetables was fresh and I was surprised to find meat in the chilli. For $2, I expected only beans, which I've paid $7 for at Ekka.
So what's the verdict? Alibi Room seems to have lost its mojo. The food is ok, considering it
was
taco night. The drinks are alright. The decor is vibrant and new. So where's everyone gone? I would've expected to see some worn corners from more foot traffic.
The place just isn't oozing its usual charm and it's showing.
Alibi Room
720 Brunswick St
New Farm, QLD 4005
Tel: +61 7 3358 6669