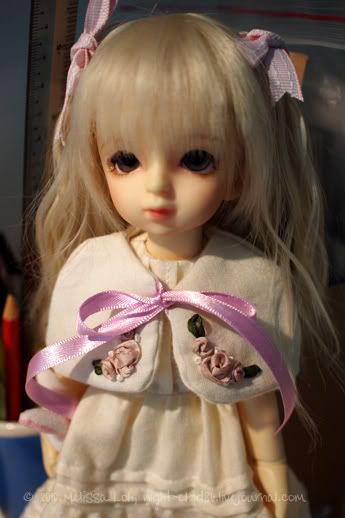 I finished a simple capelet for Laeticia, with little pink silk ribbon embroidery twirl roses and white French knots along the edges.
Twirl roses may look a lot simpler than the spiderweb rose, but there's a fair bit of skill that goes into twisting the ribbon.
On the other hand, I gave sewing a bullion rose a go.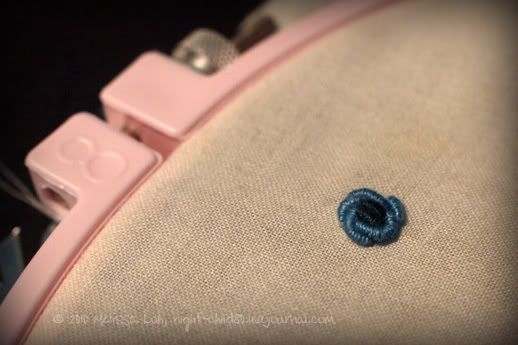 These are a lot harder! I must be using the wrong needle or thread, but sewing that one bullion rose had me cursing and swearing at the stretched fabric. I think I might stick to silk ribbon embroidery next time.
I am looking for a good supplier of silk ribbon though (ie. doesn't charge me an arm and a leg for shipping). Anyone with recommendations?