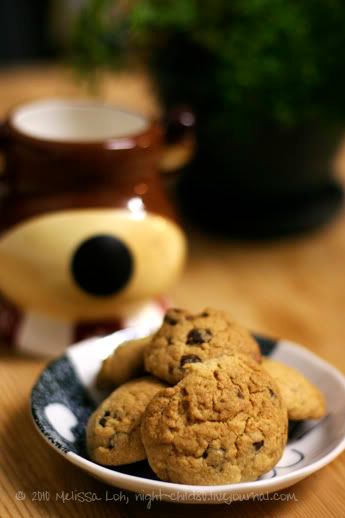 The chocolate chip cookie is a classic and perfect for sharing around the office or with girlfriends over tea/coffee. So perfect I made three batches of them: one for the SO to take to work, one for me to take to work and one reserved for ourselves.
And the icing on the cake - or in this case, the chocolate chip on the cookie - it's so dead simple, the SO now knows the recipe by heart and is happy to mix everything together. That's what you use if you don't have a KitchenAid® Mixer - go old school with
man
power.
I should also add these are addictive!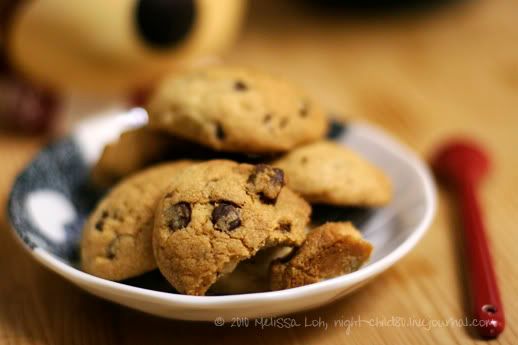 Makes 25 cookies
INGREDIENTS
150g softened butter

1/2 cup caster sugar

1/2 cup brown sugar

1 tsp vanilla extract

1 egg

1 3/4 cups plain flour

1 cup dark chocolate chips
DIRECTIONS
Preheat oven to 160°C.


Line 2 baking trays with baking paper.


Beat the softened butter, sugars and vanilla extract for 1-2 minutes or until smooth and well combined. Beat in 1 egg before stirring in the flour.


Once smooth, fold in chocolate chips until evenly distributed. Spoon teaspoonfuls of the mixture into balls and place on the lined trays with space between each.


Bake for 15-18 minutes or until light golden and cooked. Transfer to a wire rack to cool. Store in an airtight container for up to 1 week.