Valley Fiesta 2010
may be over, but not without a yum cha Sunday. We met up with some girls from work and I got terribly clucky with their cute toddler, laughing at her antics.
But the thing about yum cha is I expect dim sums: har gaos, siew mais, chee cheong fun, etc.
... nada. We got a menu with items from 5 participating restaurants, which consisted of things like chicken rice, pho, fried kway tiao... and not a dim sum in sight.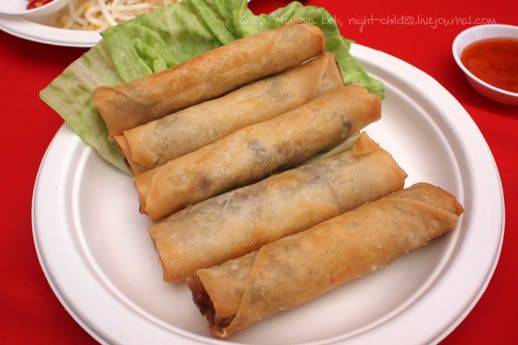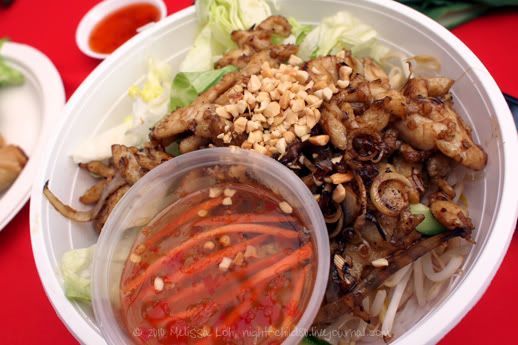 Rice vermicilli salad with chicken - AUD$7

Rare beef pho - AUD$7

Sugar bananas with vanilla ice-cream - AUD$7