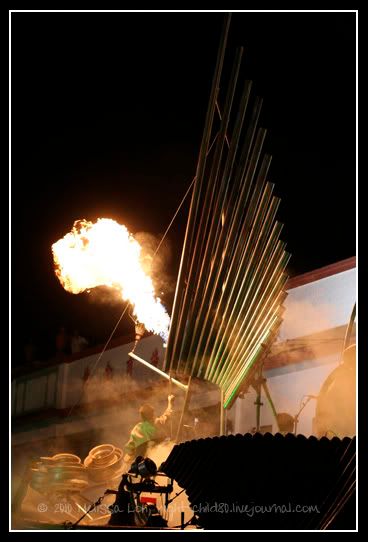 Let's get this fire started...
You've got to be a little crazy and a little bit genius to create the kind of things Steve Langton from
Hubbub Music
does. Based in Reesville up on the Sunshine Coast, he gives things from the scrap heap a new lease of life as musical instruments/structures.
Brought in to be a part of the
Valley Fiesta
, the Pyrophone Jaggernaut is the largest, hand-operated, multi-octave fire organ in the world. It is made completely from reclaimed industrial materials and salvage. And in case, you're wondering - the flames shoot up to 15 metres.
While I found two of the songs a little slow, the music is
amazing
and rumbles your core with its vibrations - literally.
(
Collapse
)