Brisbane city has a number of places that offer the 'exotic' flavours of southeast Asia for whenever I get cravings for the flavours of the Motherland, but we've always preferred the hole in the wall establishments - the ones Asians go to for their fix and is run by migrants who still have the thick accent of home, wherever 'home' may be.
Satay Club Noodle House is one of those places and it wouldn't be difficult to miss its narrow entrance out on Charlotte Street. It's not very large, seating about 30 in a squeeze. And it's not much to look at - the decor is a collection of Tourism Malaysia location posters from bygone years and a mirror wall.
What Satay Club lacks in ambience, it makes up in the food the kitchen puts out. They have the usual char kway tiao, laksa and fried rice (thai, indo, salted fish), which is all pretty yummy. But let's be honest, most Asian establishments have that on their menu too. What really makes Satay Club stand out for us is their duck. They serve them boneless and in succulent thick slices in several dishes: duck noodle soup, duck laksa, duck rice and my favorite - their duck lor mee.
Lor mee is thick yellow hokkein noodles served in a thick gravy and topped with crunchy fried shallots. This one comes with duck, but if you're not fond of the poultry, it's also offered with seafood.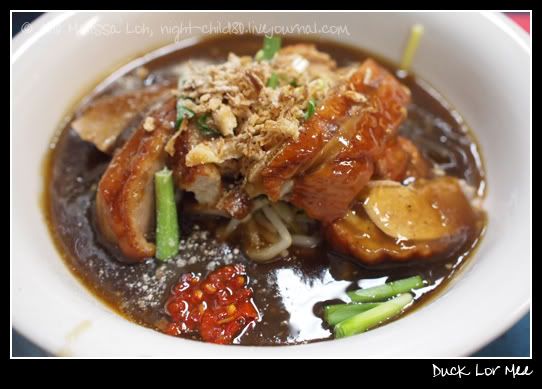 AUD$11.80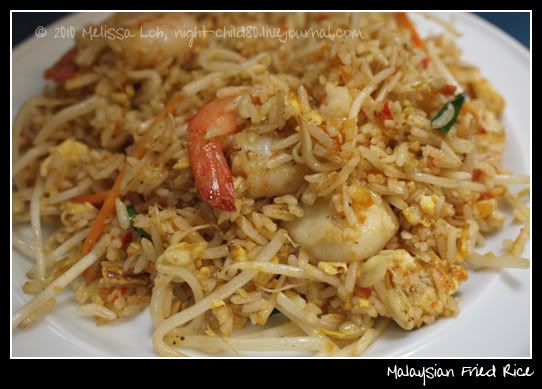 AUD$9.50
I have yet to find another establishment that serves a decent lor mee in Brisbane, so if you know of a place, point me to it!
Satay Club Noodle House
66 Charlotte Street, QLD 4000
Tel: +61 7 3229 8855
Fax: +61 7 3229 8885
Opening Hours: Mon-Fri 11am-8:30pm