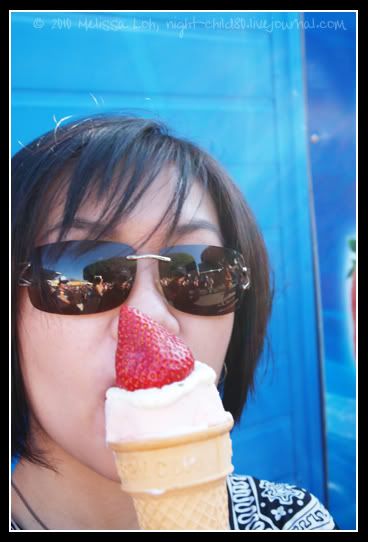 Ask any Ekka lover what one must do at Ekka, and their answer might look a little like this:
Play a game or take a ride at Sideshow Alley

Pet a furry farm animal at the Animal Boulevard or watch them at work at the Animal Arena

Cheer on the woodchoppers

Buy a couple of showbags at the Showbag Pavilion

Shove your face silly with as much junk food as possible
There simply is no limit to the variety of nomnoms you can find at the Ekka and this year is better than most. There's the downright bad for you (pastel-hued fairy floss deep fried golden brown chips, anyone?) and there's the gourmet stuff (local wines and cheeses). And you don't even have to buy anything, as the samples were coming fast and furious: bread, chips, dips, sauces, fresh apple, pineapple, honey, fruit juices, spices nuts, lamb, beef, salmon, cheese... you name it, it was there.
(
Collapse
)