Caramel pudding is one of my favorite desserts, but it's one of those things I'm afraid of trying to make at home. It's like the holy grail of sweet silk to me and I'm always on the hunt for bigger and better ones to slice through with my spoon.
So imagine my excitement when I found that Australia's Breadtalk spinoff,
Breadtop
sold them.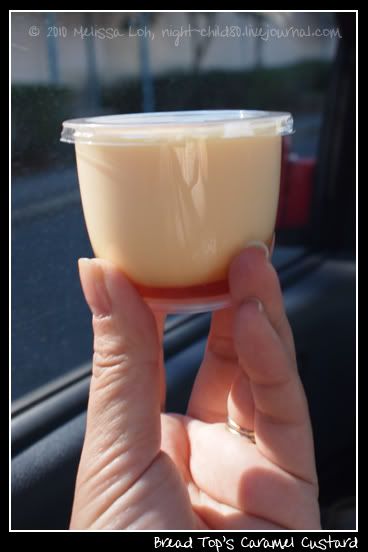 This tiny cup cost AUD$2.50. For the same price, I would've got a cup triple the size at Singapore's
Tampopo Deli
. Nonetheless, beggars can't be choosers, so I tucked in.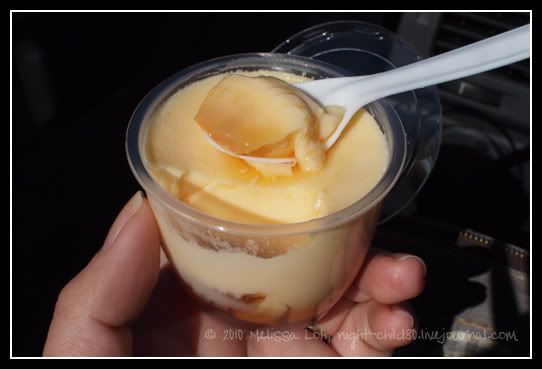 Pushing my little plastic spoon through the custard top, the liquid caramel squirted out and was a lot runnier than I expected. The custard itself was smooth, but certainly not the silkiest out there.
Breadtop
Garden City, Kiosk K218, Westfield Garden City
Upper Mt Gravatt QLD 4122
Tel: +61 7 3420 6388
Garden City, Shopp 1122, Westfield Garden City
Upper Mt Gravatt QLD 4122
Tel: +61 7 3219 3168
Opening times:
Mon - Wed and Fri, 8:00am - 6:00pm
Thu, 8:00am - 9:00pm
Sat - Sun, 8:00am - 5:30pm