Since
bankevair
introduced me to Melbourne's Blue Bags sandwiches, I have searching for something equivalent here in Brisbane. And I think I might just have, though strictly only by luck.
While walking to work, I happened to past Cool Beans & Baguettes on George Street and my tummy rumbled like a bear. Silly me had missed breakfast and unless I wanted to submit my colleagues to a ridiculously grouchy team member, it would've been best to cough up a couple of bucks to feed myself.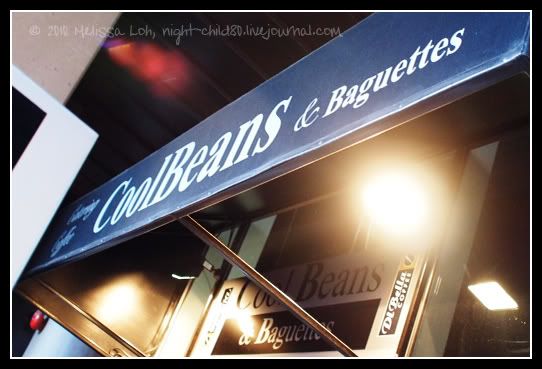 Walking in, I was offered a huge selection of sandwiches, salads and a couple of wraps displayed in a large cooler, well-labelled against one wall of the cafe style. And what's even better is for every filling flavour, they would offer each in white bread and wholemeal side by side. They also offer gluten free.
They have classics, such as the chicken with avocado and ham sandwiches, but the best part of all, they have breakfast sandwiches. I picked up eggs and mayo with crispy bacon in wholemeal bread for about AUD$5+.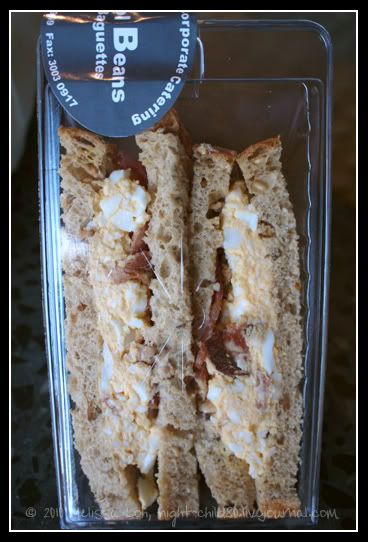 The filling is pretty generous and really fresh, so it's so easy to dig into. I wouldn't mind grabbing grub from them every other morning if I'm walking past.
Cool Beans & Baguettes
266 George Street
Retail Plaza, Brisbane Square
Brisbane, QLD 4000