The parentals took us to this grill and pub they heard on Makan Sutra in Seletar Airbase. It was like navigating in a maze and I certainly wouldn't attempt going there in nothing less than a car.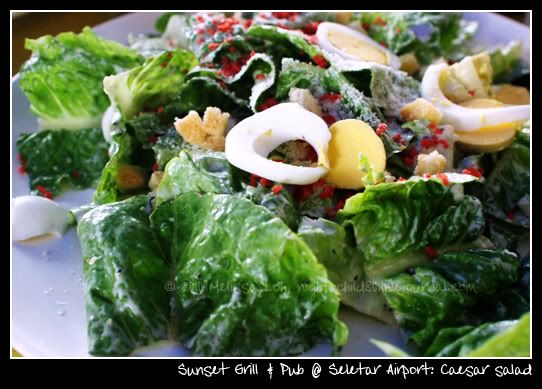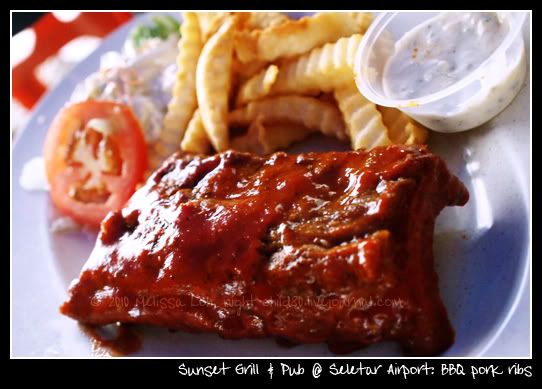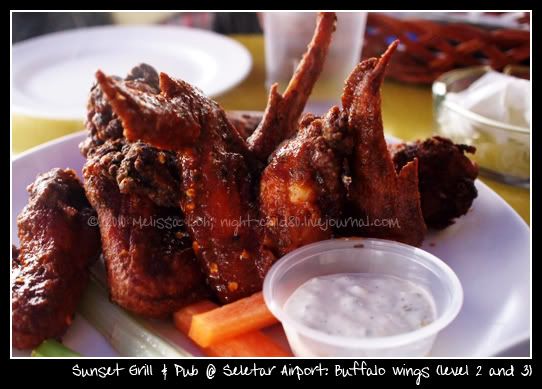 Allow me to warn you they are famous for their buffalo wings. They come in 10 levels of spiciness: 1 for mild to 10 for hell-on-earth.
I kid you fucking not.
Just for an idea of how crazy level 10 buffalo wings are: they have signs tacked above their wash basins that tell customers not to vomit there.
The parentals called for half a dozen wings in Level 2. The SO and I found it comfortable, nothing fancy. So we decided to order the Level 3.
We died. I had 1 piece and threw in the towel. Proceed with caution.
Sunset Pub & Grill @ Seletar airbase
140B Piccadilly Road
Seletar Airbase (Republic of Singapore Flying Club), East Camp,
Singapore 797754
Tel: +65 6482 0244
Opening Hours: 4pm – 11pm (Closed on Tuesday) [Last order at 9:30 pm]