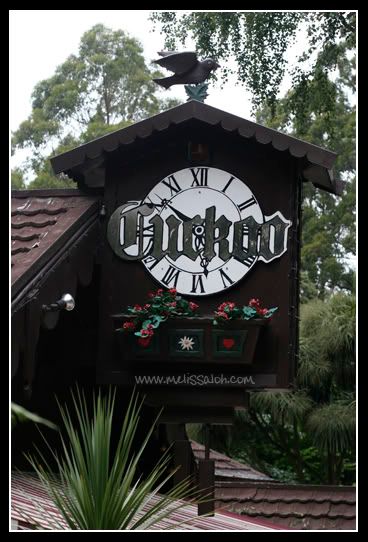 Cuckoo Restaurant
is another one of
bankevair
's 'must-tries' in Melbourne. Originally built in 1914 and called the Quamby, the Cuckoo Restaurant is a charming building, designed in the Bavarian Chalet Style boasting staggered gabled roofs with scalloped edging and decorative window shutters.
Inside, the decor is a warm collection of decorated plates and steins, against well-worn dark woods.
The 450 seat family restaurant started out as a modest refreshment stop for travellers. Called the Quamby and built in 1914, the café operated for 44 years remembered fondly for its strawberries and cream sold at 6d. a dish.
In 1958 the Quamby was sold to Willi and Karin Koeppen. Shortly after they moved in, Karin heard the sound of a cuckoo calling in the darkness. She woke her husband and said "We will call the café The Cuckoo".
What Karin did not realise at the time is that the word cuckoo can also mean a bit crazy. Although she had some reservations about this in the early days, the quirky and highly amusing Bavarian style floorshow has warmed hearts from all over the world in the unique "Cuckoo" way.
The Swedish smorgasbord had been very popular in Germany in the 1950's. Willi, who had spent some years in Germany as a chef, created the first smorgasbord restaurant here in Australia.
Open nearly every day of the year, The Cuckoo offers a delectable smorgasbord in a warm family atmosphere with quality entertainment. Their International buffet begins with Soup of the Day (asparagus in our case), then ventures into the Entrée Buffet which tempts the palate with fresh seafoods, European delicacies & a range of dips, pates and cheeses.
Then guests can make their way to the main buffet which offers two roasts (beef or lamb) plus a wide range of hot meat and vegetarian dishes, cold meat platters and a full Salad Buffet. Follow this up with a huge selection of cakes, pastries, jellies & cold desserts, fruit salad & fruit platters plus their famous fresh pancakes. Pots of tea and coffee are inclusive.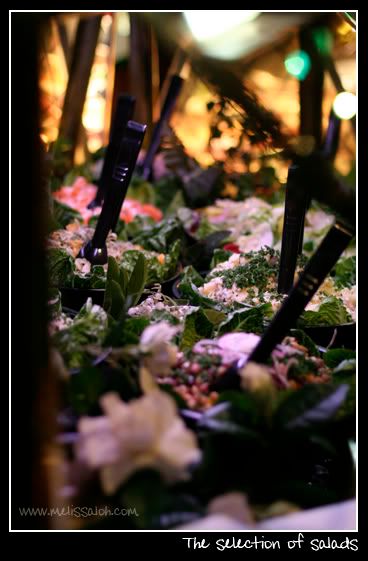 (
Collapse
)
Cuckoo Restaurant
508 Mount Dandenong Tourist Road
Olinda, VIC 3788
Australia
Tel: +61-3-9751 1003
Fax: +61-3-9751 2229