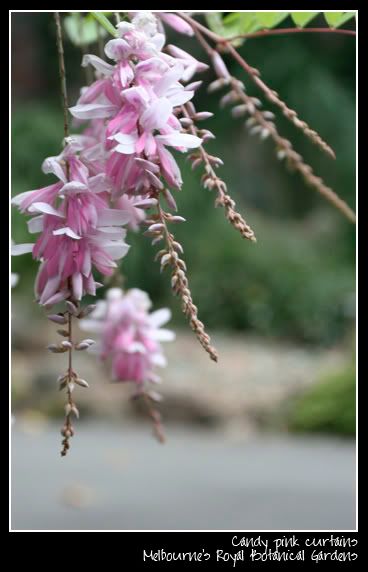 All through the week, the SO would wake up to go to work and since he was up, I'd get up too and prepare for a day's exploration.
Friday was no different, except I had to lug my suitcases to the SO's office across the river after checking out of our motel (
City Square Motel
). The SO was still really tired from the late night with his colleagues the night before (they got hit on by some chick and he realised the pub was really a 'meat' market - about 5 girls to each guy) and our flight back was in the afternoon.
As I dragged my stuffed suitcase on its rollers towards Flinders Station, the sky was spitting and for the first time since I arrived, the woolen jacket was needed to keep the chill at bay.
The SO showed me around the head office and introduced me to people, which is something I don't think I will ever be comfortable with. New people scare me... Then as he had a meeting, I went off to have breakfast.
World Restaurant + Bar
may not be terribly busy on a chilly morning, but by good, they do an awesome egg benedict.
(
Collapse
)
The flight back to Brisbane was uneventful. But we did go for dinner with the SO's company at Indian restaurant
Mehfil
in New Farm, which is supposed to be voted the best Indian restaurant in Brisbane. I'd reserve my comments, since I am spoilt by the Indian food available in Singapore.