A girlfriend and her hubby recently opened their own restaurant, so
purence
and I thought we'd catch up and check out the fare.
And it's damn awesome!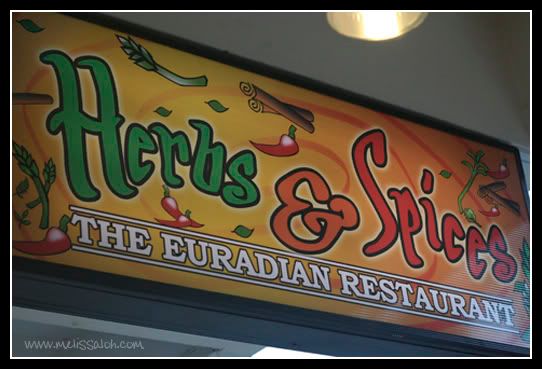 (
Collapse
)
Here are the contact details:
Herbs and Spices: The Euradian Restaurant
207 Upper Thomson Road
Yew Lian Park
Singapore 574346
Tel: 6252 9038
They do take-away, home & office deliveries (SGD20 and above), and cater for functions. As parking in the area can be a hassle during mealtimes, the girlfriend's hubby actually took takeaway orders over the phone and then waited along the sideroad in front of the restaurant for the customer to drive along to make the pick-up. How's that for service?
And come February, an Italian menu will be added to their current selection.
x-posted on
sg_makan