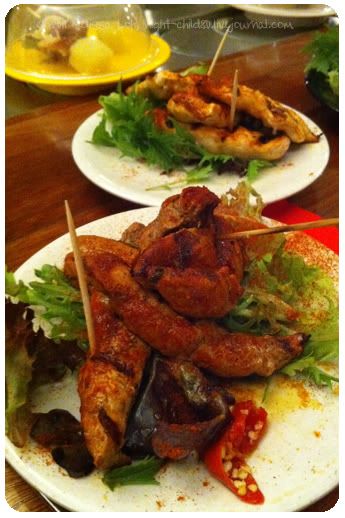 I cannot claim to be the perfect homemaker or even a good one. Every now and then, my will to get into the kitchen to cook up a meal for the SO and myself crumbles to dust, and I give the SO puppy-eyes to ask if we could spare my tired soul a night and eat out.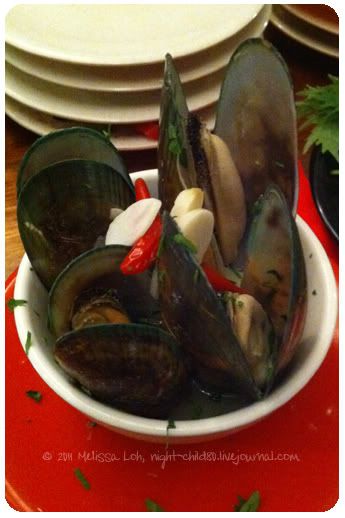 This time, however, it was the SO who initiated the eat-out card and insisted we head to Pintxo's 2-for-1 tapas night - and without a reservation! *gasp*

Oh the horror, you scream?

Nah, it's all good. We haven't been turned away yet, though the tapas train did get a little cramped as the evening progressed. Probably helps if you turn up early enough. We hung our bags on the bag hooks and perched ourselves on the high stools, walking both food and people go by.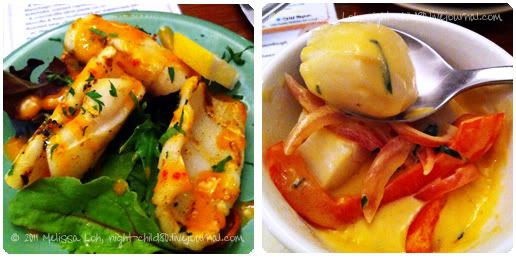 Funnily enough, the weather was a little wet and chilly, so we opted for most of the warm tapas - including one of my favorites the scallops al vinas and this time, the scallops were huge!

Unfortunately since I was driving, I couldn't touch any sangria. Shame, really. But the warmth from food more than made up for it. Especially since I got to have dessert too!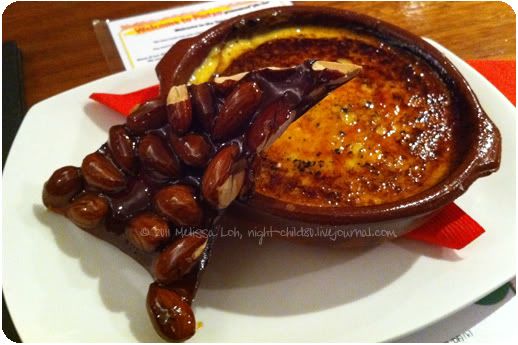 The Valencia Crèma Catalana is very much like a crème brûleé, flavoured with orange and cinnamon and served with almond brittle. Eat the brittle, but beware them getting stuck in your teeth. I left worrying the bits in my mouth for hours later, a gentle reminder of a good meal and indulgent night out.