Australia Day in the last 2 years have been characterised by a long weekend camping on the most gorgeous stretch of beach at Stradbroke Island.

However with the mind boggling amount of contaminants from the flood waters now in ocean water, we figured we might not want to risk swimming in the ocean just yet (and it's a good thing too).

Nonetheless, we had a great time at a friend's place. The weather was blisteringly hot, but the beers were cold, the barbeque was on and there was a homemade slip 'n slide set up out back (for those, such as
erushi who do not know what a slip 'n slide is) - and I got to wear my Love St dress.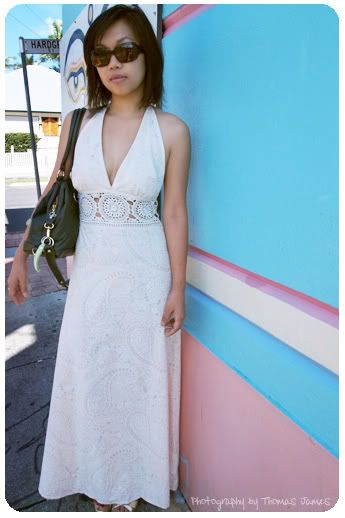 Love love love! No side tape needed, even though the darts are sewn a little too high.