This will probably be my 2nd last reveal of Hope Quest mineral eyeshadows I ordered ages ago... unless I pick up one of the last grab bags. Hehehehe...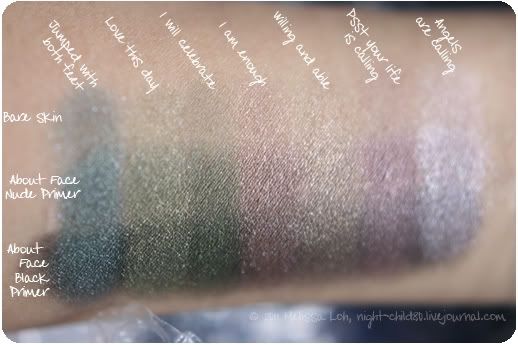 Without any primer, my skin barely holds any pigment. 'Willing and able' and 'I am enough' might be my summer staples, given my current obsession with earthy gold tones.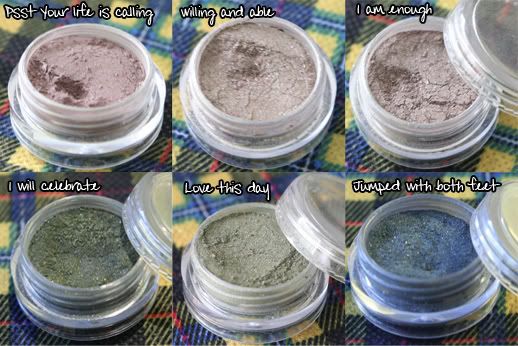 I accidentally spilt a third of 'Angels are calling', while trying to photograph the jar and while I'm kicking myself about it, there's still heaps left. Who knew that one of these 5 gm jars could hold so much pigment?