Brisbane's weather was erratic, but we made it safely to Tukka for the final speaker's dinner during the Brisbane leg.

When asked what Australian food is, many Australians might quip 'witchetty grub. Tukka, which draws its name from the Australian term 'Bush tucker' for the huge variety of native herbs, spices, mushrooms, fruits, flowers, vegetables, animals, birds, reptiles and insects, demystifies that stereotype and showcases some of the amazing delicacies unique to the country.

Tukka is a smaller establishment, but they have played it as a strength with friendly staff, happy to educate diners about the ingredients and even offer to take them round back to their very own herb garden from which some of the ingredients are sourced.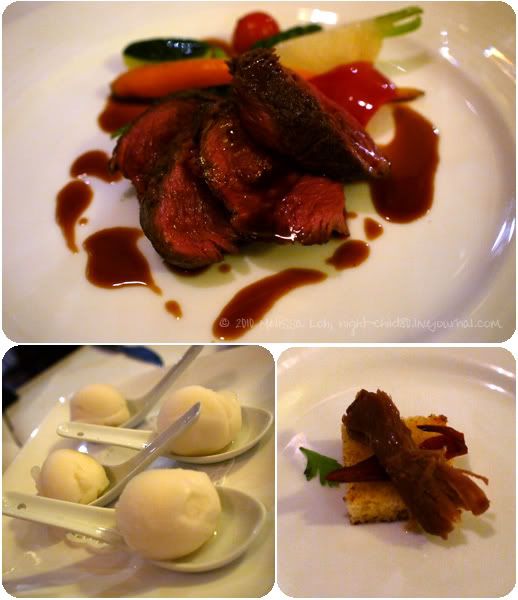 We started with the Confit Tasmanian possum with glazed celeriac remoulade and sour apple purée (bottom right, AUD$19.50). Possum has a surprisingly strong flavour for such a tiny sliver and it fills your mouth from the get-go. If you don't enjoy mutton or reindeer, avoid.

The main was a seared kangaroo with an assortment of vegetables, including carrot, turnip and zucchini (top). Kangaroo is a very lean red meat (approx 2% fat), so unless cooked well, can be extremely tough. And the chefs at Tukka know exactly what they're doing, presenting a juicy and tender dish.

The palate cleanser of ginger and lilly pilly sorbet is very refreshing, and a delicate flavour. And I'm not usually one for ginger.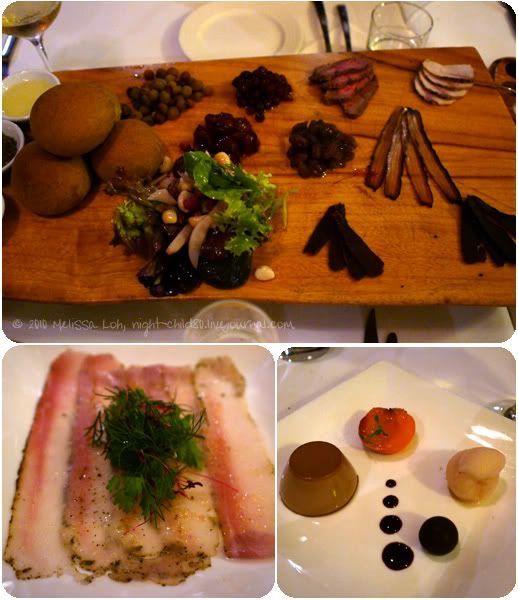 Now if you really wanna sample what Australia grub has to offer, you gotta go with the native platter. It might not have witchetty grubs, but Tukka's signature selection include native game meats (kangaroo, emu, crocodile), fruits, nuts, berries such as lilly pilly, spices with damper and dips all prepared in house (top photo, minimum order of 2, AUD$20.50 per person)

We did get an additional lilly pilly salad with macadamia and bunya nuts (AUD$6.50). Bunya nuts are much like giant pine nuts. I particularly enjoyed the lilly pilly berries, which are sweet and have a touch of zing.

And let's not forget dessert - chocolate panna cotta with poached apricot. Wasn't keen on the apricot, but the chocolate panna cotta? Amazing!


Tukka
145 Boundary Street
West End, QLD 4101
Australia
Tel: +61 (07) 3846 6333