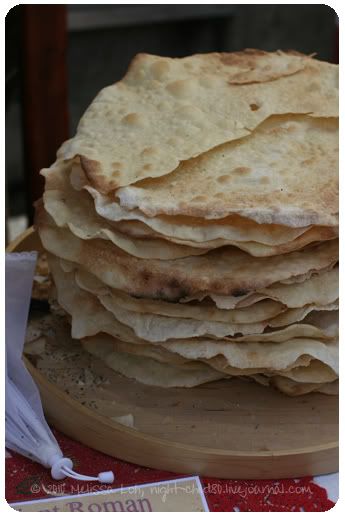 You often see some of the funniest things at local markets, but after awhile everything looks the same.

However we did a double take when we saw one particular small stall, decked out with a screen and a huge Roman medallion. The stallholder was a tall regal lady, garbed in a white robe with gold beaded thread woven through her dark curled hair.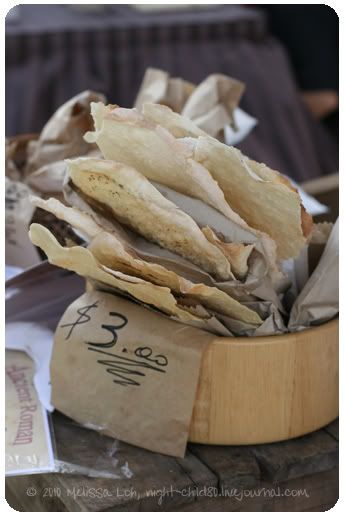 Her ware was a flat bread, touted to be the staple of the ancient Roman army during conquests, which would keep especially well and remain crunchy for long periods of time. The ingredients to this product was essentially flour, salt and water, before being baked in a woodfired oven till crisp.

The SO sampled the bread in both the plain and the herbed version, and insisted on purchasing the herbed. I was a little more sceptical it would keep as long as the stallholder claimed, but after 5 days being in open air, the bread did indeed keep its crunch.

Gotta love discovering new things that are essentially old.