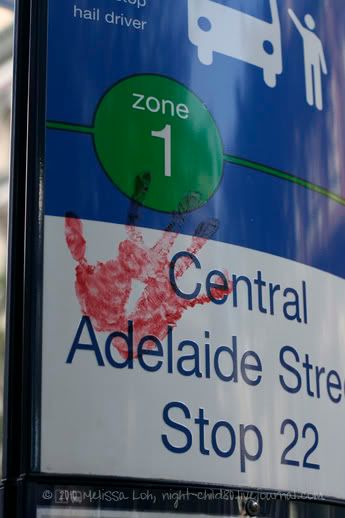 I thought I would miss Zombie Walk this year, but thankfully didn't!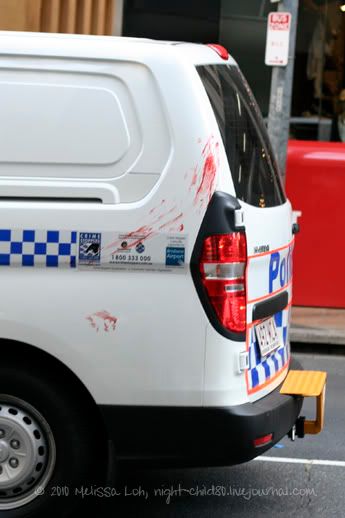 A lot's changed since we last went in 2008. For one, there was a much heavier police presence, which is not a bad thing when you have thousands of the undead stumbling through the streets. They had to stop traffic to let the horde through.

And that's the other thing: there were THOUSANDS of zombies! There were whole families of zombies - old people to tiny tykes in prams. And the kids were having a blast being zombies. It was amazing!

This year, as with last year, the organisers added a philanthropic aspect to the event. They invited donations to raise money for the Brain Foundation of Australia - a worthy cause for the undead to get behind.

I didn't take as many photos as I liked, but it was still awesome fun walking amongst some crazily awesome zombies.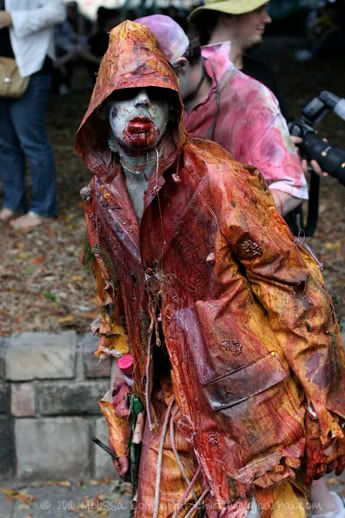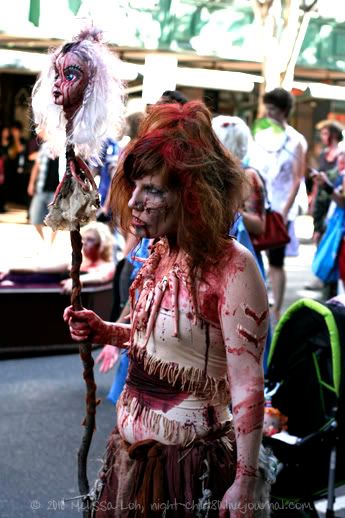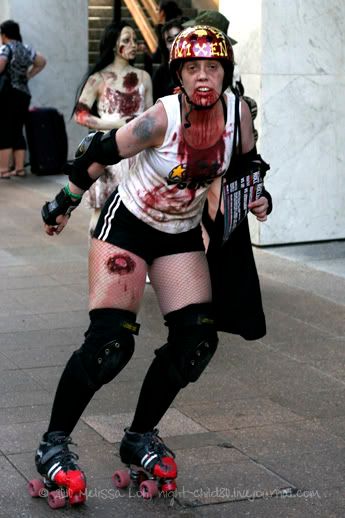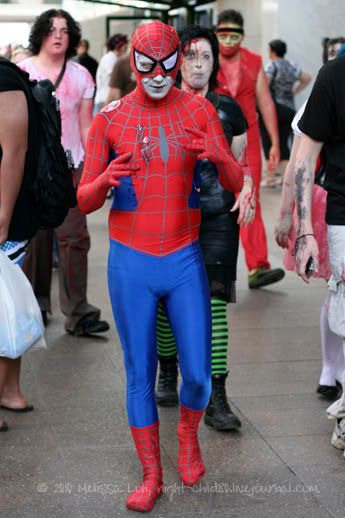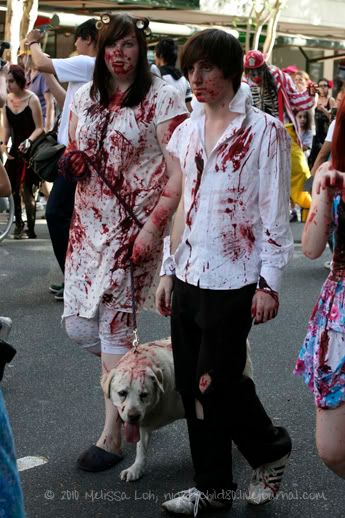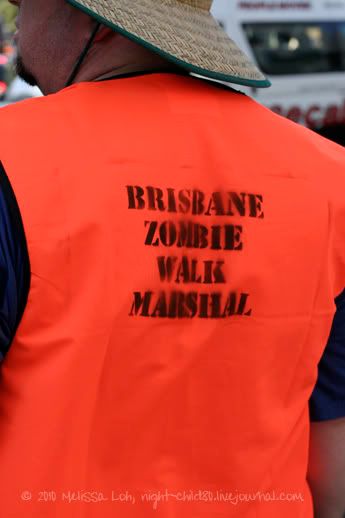 Unfortunately there were the downsides. Despite all the effort and notices to all to minimise mess during the work, there were still participants who smeared their blood everywhere. A friend said last year, the council got forensics out in force to ensure none of the mess left behind was real. There were a whole bunch of volunteer clean-up crew and to them, I salute you with your spritz bottles of detergent and pails of water.

Also to the zombie who walked past me and suddenly yelled directly into my ear, it wasn't scary and it certainly wasn't on. You're just being a dick.

To the organisers of Brisbane Zombie Walk 2010, thank you for another fantastic zombie walk!