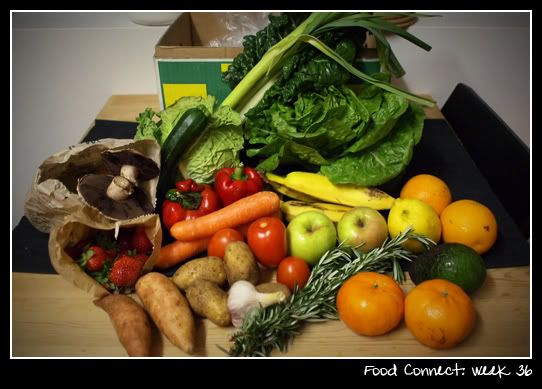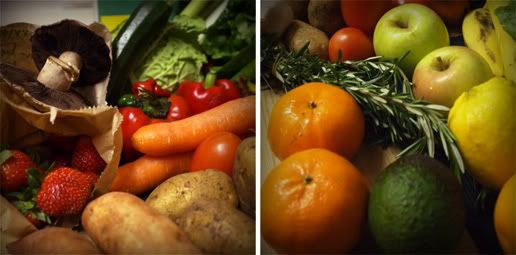 In this week's Food Connect mini box:


Cabbage xhalf

Capsicum x2

Carrots x2

Garlic x1 bulb

Leeks x2 stalks

Lettuce x1

Mushrooms x5

Potatoes x4

Silverbeet x2 stalks

Sweet Potatoes x2

Tomatoes x4

Zucchini x1

Rosemary x1 bunch

Apples x2

Bananas x3

Lemon x1

Mandarins x2

Oranges x2

Strawberries x8


I can't believe it's already our third week with Food Connect! We've been really enjoying having so much of our weekends to ourselves, and not running around getting grocery shopping done.

And surprisingly thus far, the only wastage we've had is the navel orange and a radish. This is a change from the usual 1 thing we'd end up throwing out from not using it before it goes off. And funnily enough I'm finding the produce keeping longer. We have an apple from our first box still in excellent condition, which I'll use with last and this week's green apples to make apple crumble.