One of the best things about working in the city is the easy access to a wealth of great places to dine, but that poses a problem - where?!

Our team at work has been really hard at work and busting our guts the last 6 months, so on the suggestion of the supervisor, I organised a get-together for everyone to get out of the office for a lunch at Kapsalis on Southbank Parklands. It serves greek cuisine and has vegetarian options, which I hoped would suit everyone.

Not wanting to leave anything to chance, I called to make a table booking. With 10 in our party, I didn't want to run the risk of us not getting a table. However, I wasn't able to call through to reservations at 3:30pm, which is outside their opening hours. Not a problem, I just called after 5pm.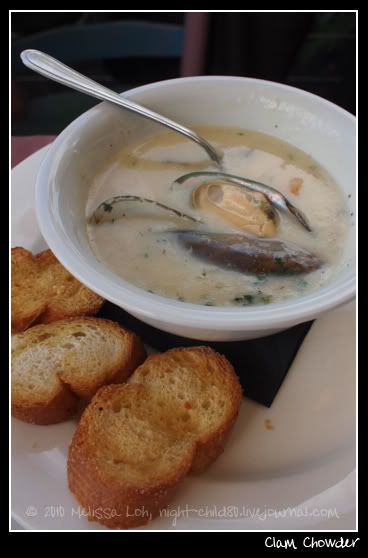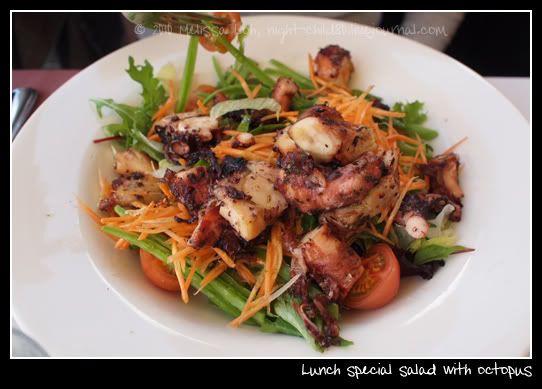 Now I've had octopus a few times, though usually in Japanese and Asian cuisine. But this was the first time I discovered it can taste so much like chicken. It has the same texture and meatiness as poultry, completely void of the ocean flavours you'd normally expect from seafood.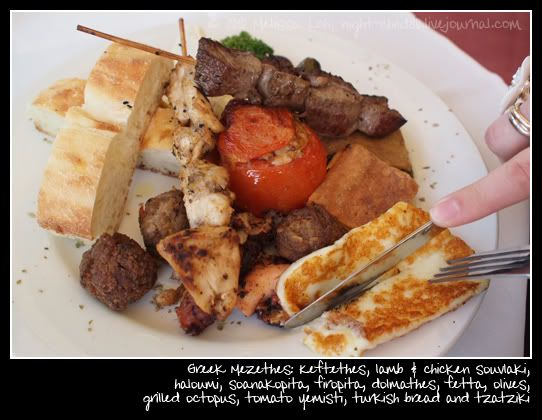 Most of us ordered this to share between 2 people and it might not look like much, but holy cow, there's plenty for 2. Do not attempt on your own unless you're really hungry and/or have a large appetite.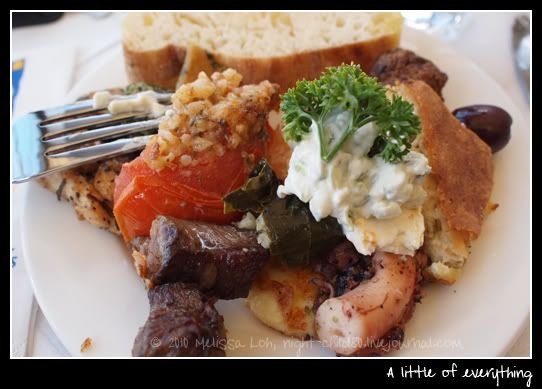 A colleague is Greek and she said Kapsalis is one of her favorite Greek restaurant and it's not hard to see why. The food is really yum.


Kapsalis
Shop 31a Southbank Parklands,
PO Box 18, Southbank QLD 4101
Tel: +61 7 3846 1803
Fax: +61 7 3844 4132
Email us: info@kapsalis.com.au

Open 7 Days

Monday to Saturday 12 - 3pm / 5pm - Late
Sunday 12pm - Late