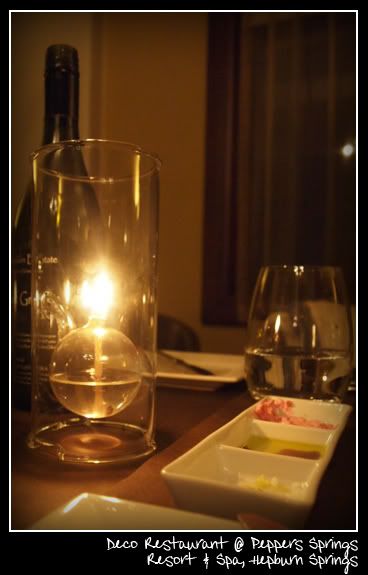 Our first dinner during our stay at Peppers Springs Resort & Spa in Hepburn Springs, was at their resident restaurant, DECO.

Guarded by 2 towering waiter mannequins at the door, the restaurant offers a warm atmosphere with tables generously spread apart to provide an atmosphere of intimacy with your dining companions, as you'll never catch snipplets of conversation from the next table.

DECO Restaurant has just introduced a 5 course degustation menu in place of the a-la-carte menu. It's a great format to feature what is best in the region and season, and take the choice out of guests' hands, so they can get straight to the wines and conversation.

Degustation is a culinary term, meaning "a careful, appreciative tasting of various foods" and focusing on the gustatory system, the senses, high culinary art and good company.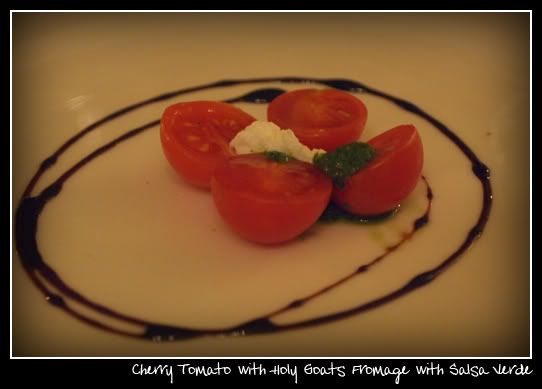 My least favorite dish on the menu.
While beautifully fresh, it is quite simply 2 cherry tomatoes, cut in half.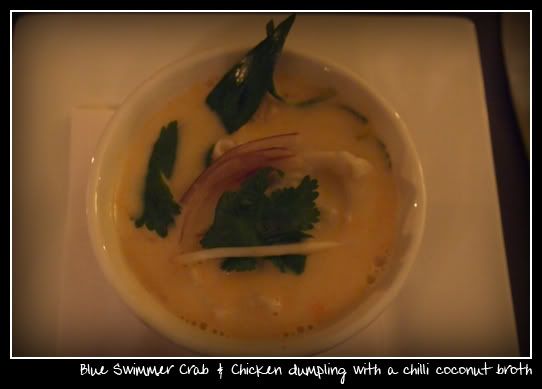 Everyone exclaimed how spicy the broth was,
but it is nothing too spicy for a Singaporean tongue.
The dumpling is so succulent, I wish there was more than one.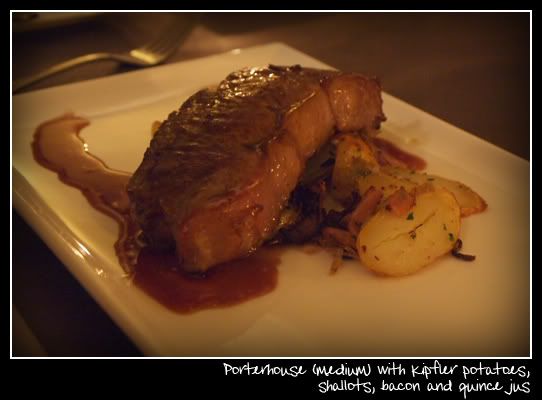 Since watching the Masterchef Australia's masterclass on using the grill earlier that week,
we were eager to see if our meat would come out like Gary Mehigan's to-die-for steaks.
They came out the tiniest bit overdone, but still absolutely mouthwateringly good.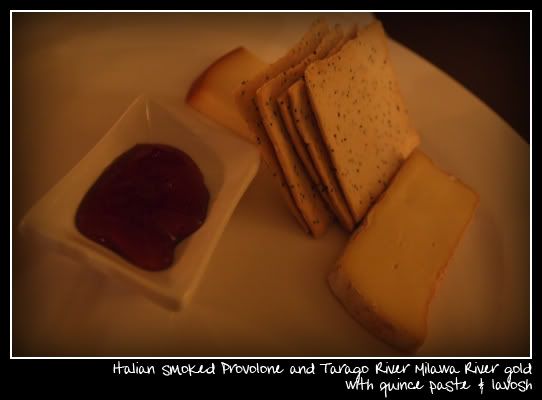 DECO Restaurant
124 Main Road, Hepburn Springs VIC 3461
Tel: + 61 3 5348 2202
Email: springsretreat@peppers.com.au

Open 7 days
Breakfast from 8am -10.30am
Lunch from 12.00 - 3pm
Dinner from 6.30pm - 9.00pm