Korean barbeques are one of the most flavourful types of barbeques and an all-time favourite for hanging out with friends.

However, to me, the mark of a truely good Korean barbeque is how good the establishment's pre-meal pickles are. They have to be drop-dead orgasmically delicious, yet light enough to leave you wanting more - because you do need the tummy room for the main course of spiced and marinated meats and vegetables.

So it obviously gets my goat if all the establishment serves is a couple strands of kimchi and boiled peanuts.
Not appetising nor inspiring. And certainly not worth my repeat patronage.


bankevair thankfully shares my sentiments and hauled me to her favorite Korean place in .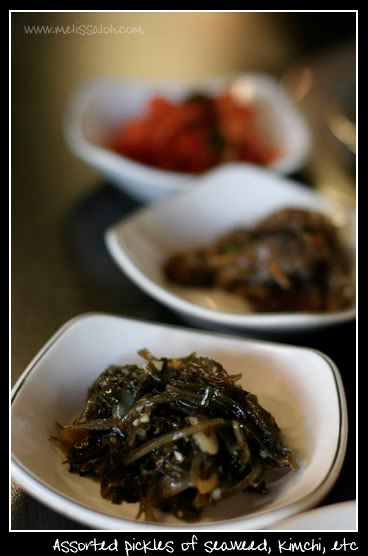 offers four delicate portions of pickles - all unique and spine-shudderingly mouthwatering. My favorites are the finely julienned seaweed (the kelp-like version) and the dried tofu skin. My skin goes all tingly just thinking about them. And the best part is you can always ask for more without an additional charge.

But gorge yourself on them though, for they are only the prelude to the rest of the main offerings. I left the decision-making up to
bankevair, who insisted I try her two favorites.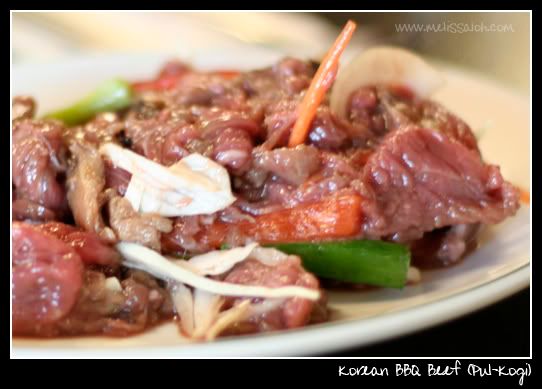 Sweet and tender, everything you could ask of a cow.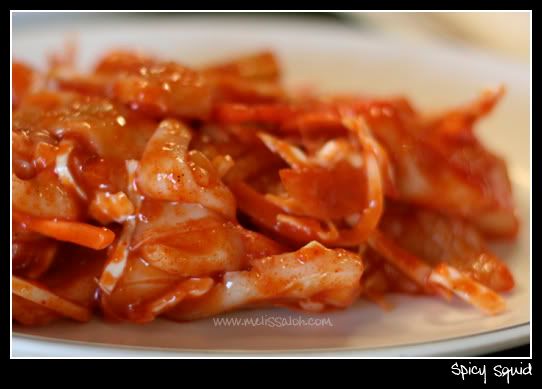 Not as spicy as I had hoped, but would suit anyone with an aversion to chilli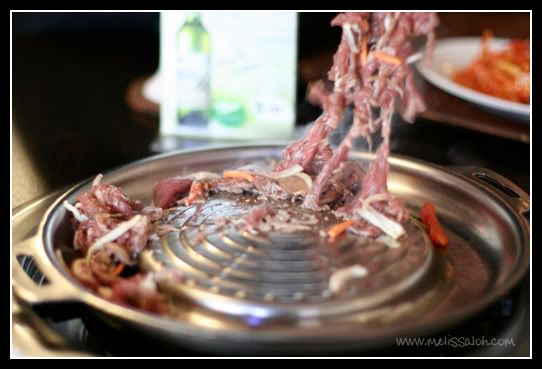 Usually I'm used to cooking the mains on the hot plate on my own. Thong-wielding might not be my speciality, but turning meat isn't rocket science. So I was pleasantly surprised when the waitress was the one who popped and turned our food periodically, before skipping off to the next table.

Service: +1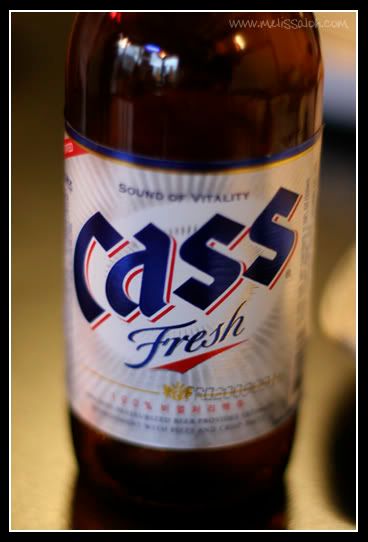 Oh, and just because it was stinking hot, we shared a bottle of cold beer.


Box Hill Korean BBQ
1 Bank Street
Box Hill, VIC 3128
Tel: +61 3 9899 7113