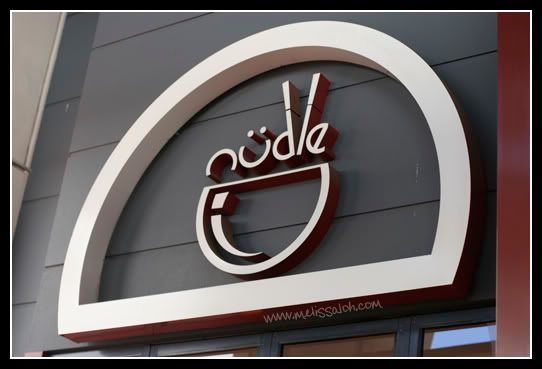 After an unsuccessful attempt to grab lunch at Straits Cafe in Knox (a recurring theme for the rest of the day),
bankevair drove us to Knox City instead. The place was packed to the max with Christmas shoppers, despite the massive expanse of space for parking.

So by the time we found a park, I was starving and was happy to walk into the nearest eatery for some grub.
bankevair pointed to Nudle and we grabbed the menus from the counter before taking a seat at one of their outdoor benches.

The menu is Asian fare, all familiar fare for anyone from the Southeast Asian region. They even offer you a selection of noodles to choose from for any noodle dish: egg noodles, Hokkein noodles, vermecilli and rice noodles.

Prices for their mains range from $10 to $20, and they also offer a $15 lunch set - select 1 main, 1 side and soda. Looking to try something familiar, I opted for the seafood laksa, while
bankevair chose the mee goreng.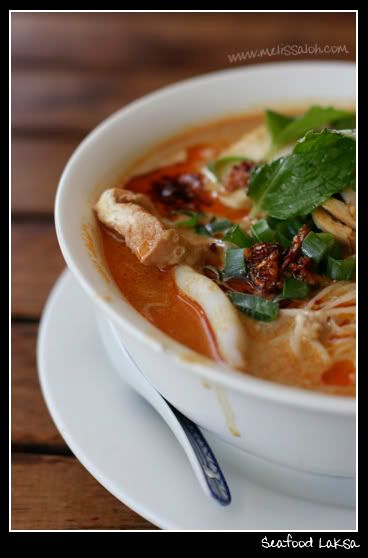 $10.80



So they don't offer 'see-ham' (blood cockles) with their laksa, but they offer a generous portion of seafood - prawns, mussel and squid. It even comes complete with thick slices of fishcake and dried tofu (tau pok).

However, as authentic as the flavour might be, the laksa gravy is too creamy and thick for slurping. It is too heavy to polish off the bowl, which is a shame - and a blessing to my waistline. (^_^)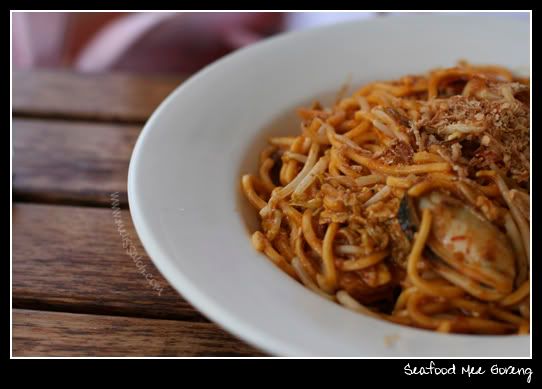 bankevair wasn't able to finish her serving and complained the mee goreng was a little too greasy for her liking. A valid lament for someone who normally has a reduced salt and oil diet.


Nudle
Knox City Shopping Centre
509 Burwood Highway
Knox, VIC 3180
Tel: +61 3 9837 5788